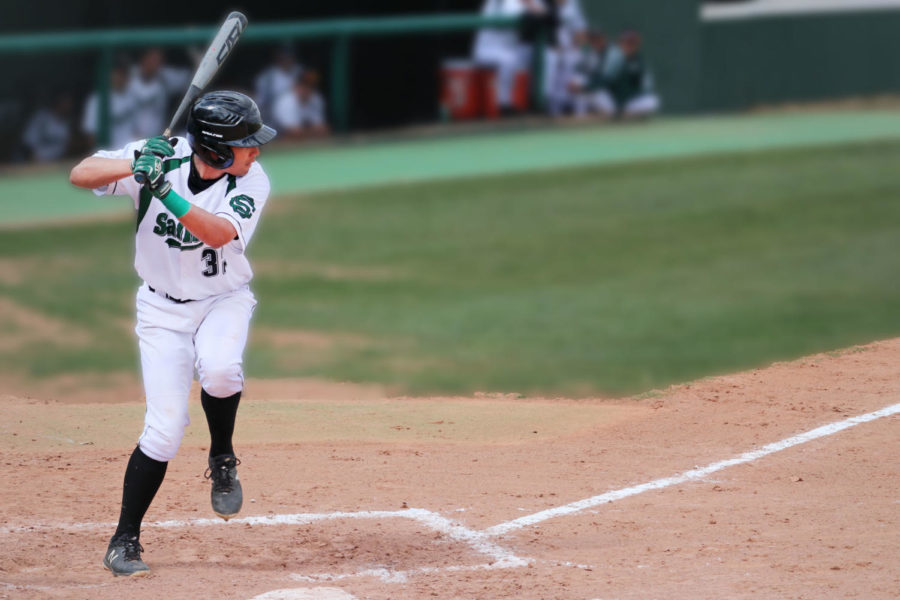 Amberley Taylor
The Seward County Saints baseball team continues to struggle as they fall to the Butler Grizzlies on Saturday, March 31.
In the first game, freshman Ryan Thomas began on the mound, giving up two runs on five hits before sophomore Jacob Nielsen came in for relief.
Only three Saints were able to earn hits in the first game. Both teams continued to struggle to earn runs throughout the first game, but Butler came out on top by a score of 2-1.
In the second game, freshman Brayden Conner began pitching, but struggled, earning only two outs while giving up seven innings. Three other pitchers combined to give up another seven runs on eleven hits throughout the game.
Seward finished with 12 hits in the second game, but weren't able to earn enough runs to compete with the Grizzlies. Butler won the second game by a score of 14-7.
The Saints baseball team will play on Thursday, April 5 at 1 p.m. against the Barton Cougars in Great Bend.