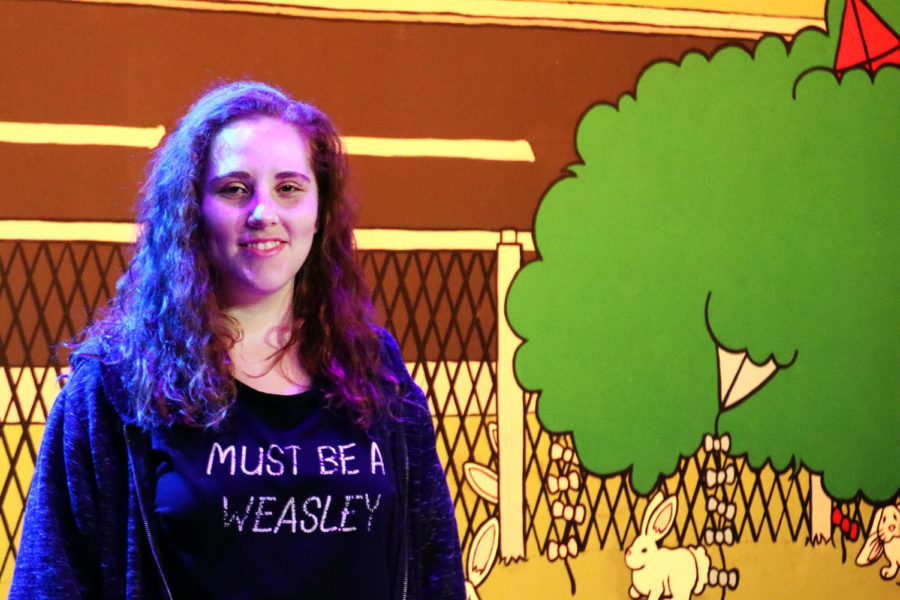 Amberley Taylor
It's opening night for the drama and music departments spring production: "You're a good man, Charlie Brown." Months of behind-the-scenes prep work will be center stage for all to see. For one Seward County Community College sophomore, this prep work has literally been "the scenes." She created the sets.
Behind the Charlie Brown cast will be hand-drawn and painted scenes that will take the audience back to childhood days of playing in the backyard, baseball field and the school playground. The bright, primary colors set the tone for the comedy. Rosa Magdaleen Strydom has been working on the sets most of the spring semester.
The South African sophomore jumped at the chance to gain hands on experience and be near a stage. When Michelle Van Hessan, drama instructor and stage director for the musical, reached out to Strydom she couldn't pass up the opportunity.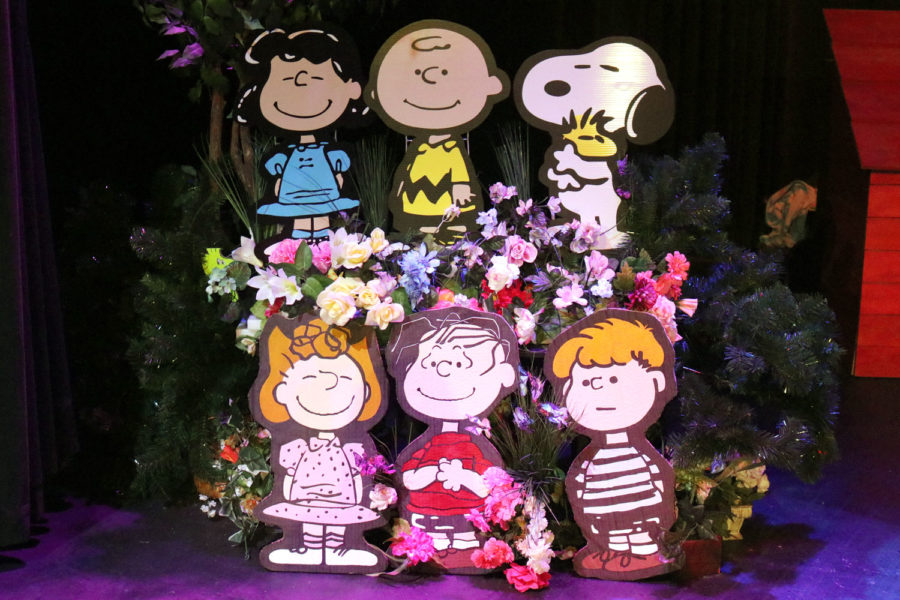 "I could do with the experience, so I said yes! I want to do acting and if painting back walls, designing sets, and building props gets me into that field, I'm all for it." Strydom, who is a double major in art and drama, said.
For this musical, she managed to balance her love of art and acting. She also is a member of the chorus for this musical comedy written in 1967, but set design took up most of her time.
The colorful set fills the entire stage. Each scene, she painstakingly sketched out and painted, creating something unique for the SCCC drama department. Strydom wanted to capture the essence of Charlie Brown cartoons. In order to to deliver a piece right out of an original 1950 cartoon comic strip, she had to go through a long and grueling process.
"I started with watching some of the Charlie Brown cartoons, to adapt the style. Then I read the script [ while] I took notes of everything the back wall and props may need," Strydom said. "Finally, I just sat down and started coming up with ideas, starting with small, simple concepts."
Getting this opportunity was years in the making, but thanks to Strydom's dad, she ended up at SCCC. The South African transplant proudly explained that her brother was the proud owner of IT Guru Tech in Liberal.
"The salary in South Africa is terrible, so [my dad] moved to America a long time ago, to provide for us," Strydom said. "I was the last one [of our family] to pop over after I graduated high school. Seward was my only opportunity for a future. I wouldn't have one if I had stayed [ in South Africa]."
While she still has another year at SCCC, Strydom is already looking toward the finish line.
"I will be at Seward for one more year and then I want to transfer to the best art and theater four-year university that I can," Strydom said. "I want to move to California for work. I'm already saving up as much as I can. Here's hoping it all works out."