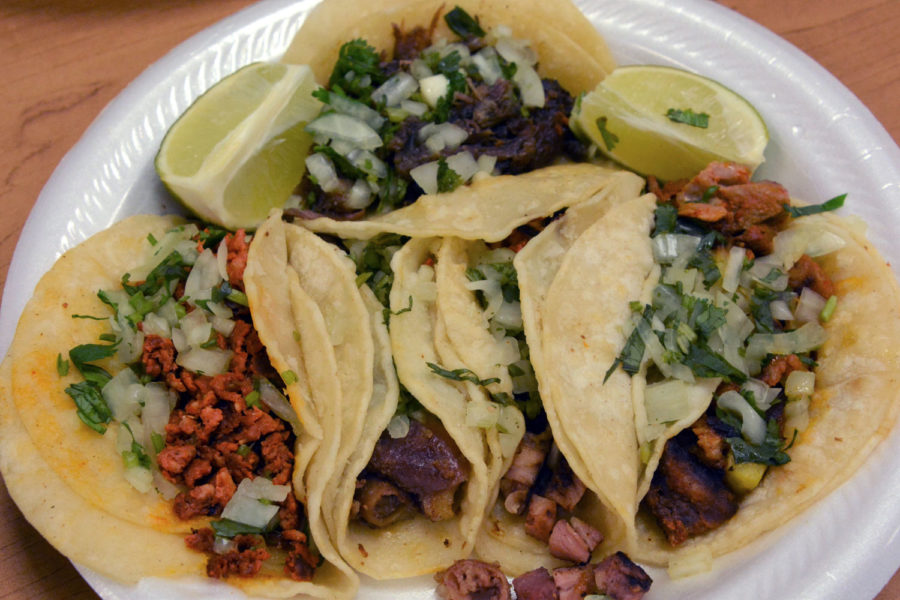 Rubi Gallegos
We went to Azteca Taco truck which is located at 55-99 W 7th St, Liberal, KS 67901. The truck is a warm orange color with a colorful menu. We ordered a mixto taco dinner.
This plate had different types of tacos such as Al Pastor, Barbacoa, Asada, and Lengua. It came with one side of green salsa and a lime. The plate was $6
At a glance the plate was simple but with that first bite, it was soft and full of flavor. The barbacoa taco is not something that is taken lightly. Only certain people can make it and Azteca proved to be one of the best.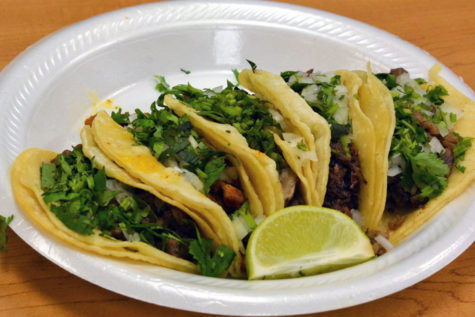 The meat was seasoned perfectly and it went well together with the lime and salsa. Overall it was the best tacos out of the two contenders.
The second location was Chilangolandia which is located at 527 S Kansas ave Liberal, Kansas 67901. The bright red truck is sure to catch you attention especially with the name.
This Taco dinner plate was also mixtos and it came with a variety of salsas, six in total. Red and green salsas were given. This plate was $6.25
The plate was a little bit more interesting as the tacos took up more space and each tacos was a different kind of meat. There were more lime slices and the presence of the cilantro and the onions give it a nice look.
At the first bite of the barbacoa taco was soft but salty. Even with the salsa the salty flavor was too overpowering. It was a bit disappointing but it was still edible. For the price it made Azteca look better and it tasted better too.
Overall it was fun and eating tacos is a no brainer. In the end we decided that Azteca won best tacos because the flavors were just perfect and it makes for a better taco.