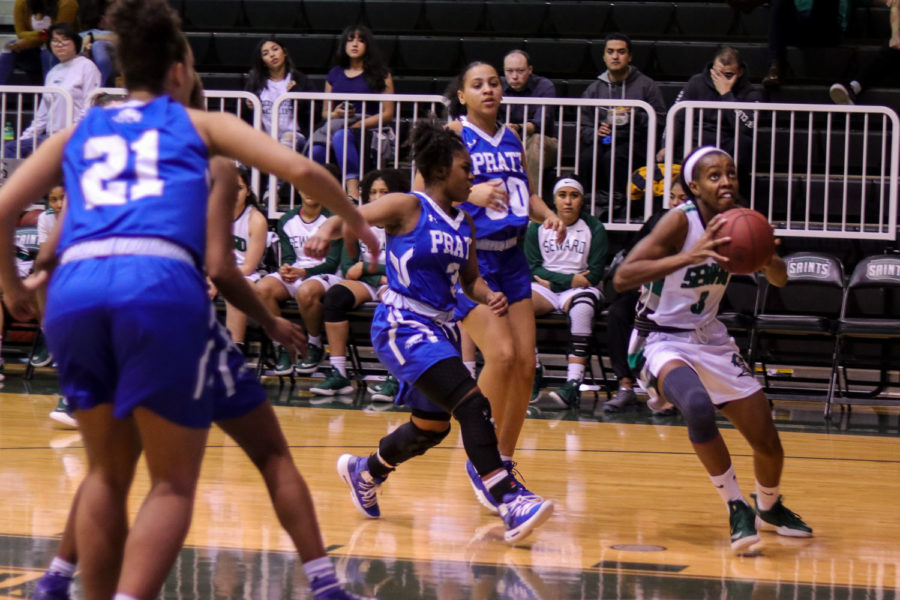 Robert Forks
The Lady Saints win again against Pratt Community College on Saturday Feb. 9th. This is the Lady Saints 17th win in a row with a 66-59 victory. They are currently ranked No. 6 in the nation.
Silvia Veloso had a team-high 21 points to lead five Lady Saints in double figures. Vonda Cuamba had 11 points while Carla Covane, Lexi Hernandez and Aquila Mucubaquire chipped in with 10 points each. SCCC improved to 14-1 in the Jayhawk West and 22-2 overall.
Courtney Cleveland led Pratt with 17 points while Rachel Tippens had 11 points and ChaDricka Pickett added 10. The Lady Beavers fell to 9-6 in conference play and 16-7 overall.
SCCC travels to play Dodge City on Monday, February 11 at 5:30 p.m.