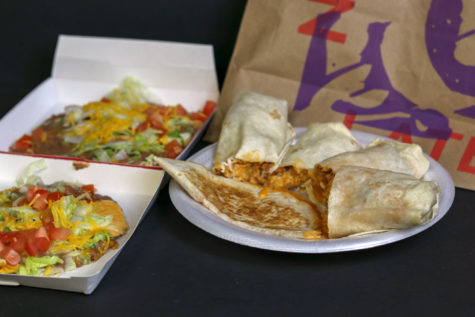 At Taco Bell, we were able to get enough food to feed several people, perhaps a whole family, for $5 and some change. 
We got two tostadas, and they were pretty good, but the lettuce tasted off, like it wasn't quite fresh. The bean and rice burritos were filling, but you could definitely tell that they were made with cheap fast food tortillas. 
The quesadilla wasn't so filling, on the other hand–there wasn't very much cheese or meat inside the tortilla. It also wasn't as flavorful as the other menu items we tried. 
On the bright side, our food came out in under a minute, and the employee that served us was really nice. If you need a really quick, really cheap meal, Taco Bell is the place to go if you don't mind sacrificing a little bit of quality.