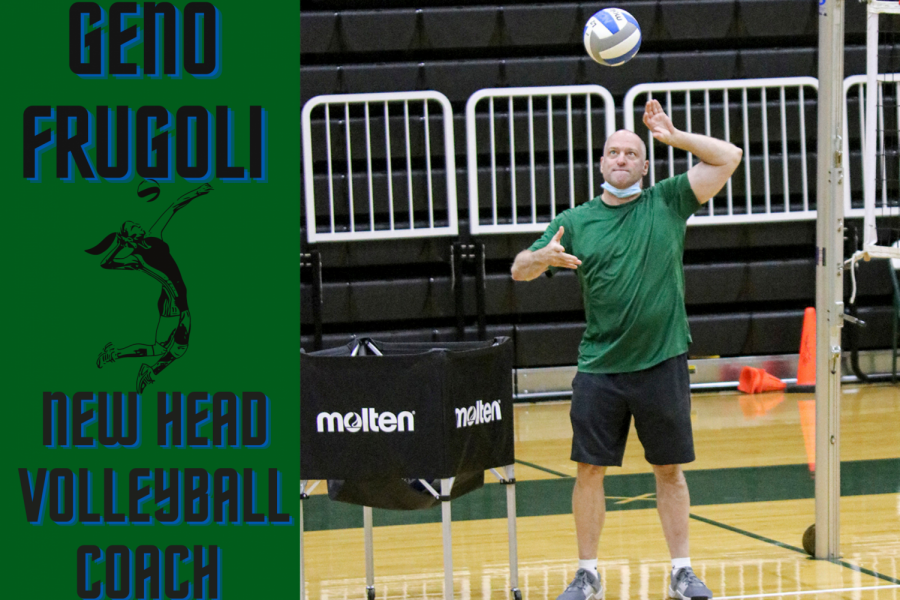 Brooklyn Bauer
Walking into the greenhouse, you instantly feel a different environment during volleyball practice. Geno Frugoli walks the team through some exercises to help his athletes understand them better. A month into practice, Frugoli is already leaving an impact on the staff and students of Seward County Community College.
"It was a great opportunity for SCCC to get such a talented individual to represent SCCC," Dan Artamenko, SCCC athletic director, said.
Seward County Community College was in search for a whole new Volleyball coaching staff after the 2019-2020 season. Tony Trifonov, Volleyball head coach, got an offer to coach at Chicago State University and took it. While Parker Thompson, Assistant coach, also got an offer to be an assistant coach at Florida Southwestern State College. Which left Artamenko in search of a new Head Coach for the Volleyball Program.
Artamenko was looking for someone that would build a successful program with an emphasis on high character students that would represent SCCC at the highest level nationally. As he was looking through applications, he landed on one specifically — Frugoli's. Artamenko talked to some references and decided that Frugoli would be Seward County's ninth head volleyball coach.
Frugoli has two qualities that Artamenko has been in search of.
"One, his fit is part of our culture, and two, he has great experience in the NCAA Division 1 level," said Artamenko.
Frugoli was the Associate Head Coach for the volleyball program at the University of North Texas located in Denton, Texas.
"I decided that this would be a great opportunity for me to get back into being the head coach," he said. "It's been five or six years since I've been head coach for volleyball."
Some expectations that Frugoli has for this season is to keep his team as healthy as they can, to be competitive, to win and find recruits fast.
Seward was left with only three sophomores and two freshmen after the 2019-2020 season. So recruiting is crucial right now for Frugoli.
"I have a lot of connections whether it's internationally or county wise to help with recruiting. It's just finding the right people and doing whatever to get people here," Frugoli said. "I love the winning tradition that SCCC has. I have heard a lot about the community and their love for the athletics here. When I met the Staff, I absolutely knew that this is where I needed to be."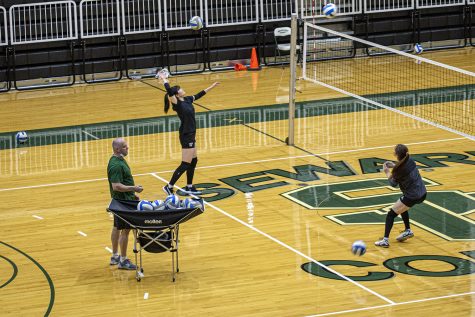 With the Covid-19 pandemic, precautions were made in order to keep everyone safe. Which ultimately meant canceling all fall Sports until the spring semester. Some things that Frugoli is excited about are obviously playing again and competing. The pandemic has made everything hard for not only the athletes but for the coaches too.
Seyun Park, a freshman from Korea majoring in business management, said, "Our coach has a lot of passion for volleyball. He carefully points out what we do wrong in detail. I really like how he tries to communicate with his players a lot."
Park expects to be really good this season and that they should have some really good and competitive games along with players.
Some goals in place for the Seward volleyball team is to win nationals, win regular-season games, and definitely "take this good team and keep them good."
The volleyball season will kick off on Jan. 25 at Barton County Community College.