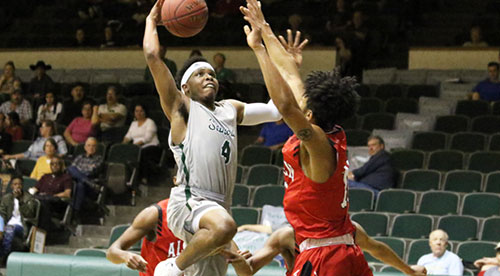 The Saints gained a victory in the Greenhouse Feb. 11 over the Allen County Community College Red Devils. The Saints  jumped two spots in the Jayhawk Conference standings with a score of 79-70.
The Red Devils kicked off the game with a 9-4 lead. Freshman Tre Kidd knocked down a three to put the Saints back in the game. With the score at 22-21 with 5:42 to go in the first half, Malik Brown tied it up with a free throw and took that score into the locker room.
Sophomore Charles Beauregard had a good game scoring 21 points and 11 rebounds, leading the way for the Saints.
The Saints will take on the Neosho County Community College Panthers Wednesday, Feb. 15.