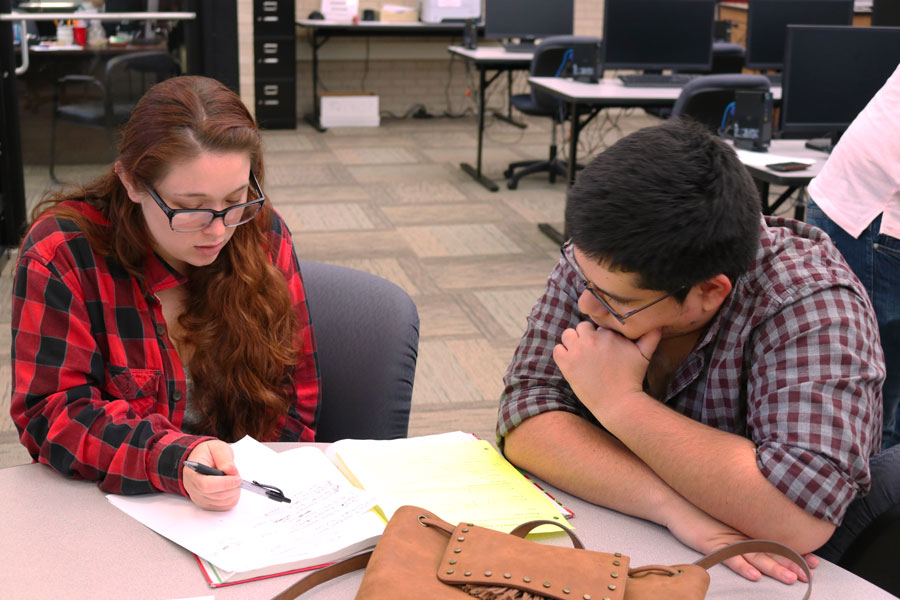 Angel Meza
Notes are looked over, the sound of highlighters smeared on flashcards echo throughout the crowded library full of anxious students. Tensions appear to be high as Seward County Community College students brace for midterms.
For some students the pressure to pass their midterms has their anxiety at an all time high. "I'm currently freaking out about midterms"  freshman Daniela Marquez, a general education major, said.
Marquez mentioned that the freaking out might be because "It's [her] first year in college and she wouldn't want to mess it up."
With stress comes the need for stress relievers. "I usually nap once I feel my stress is out of the roof. It helps me calm down a bit" Marquez said.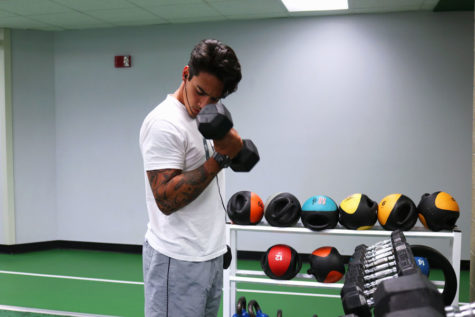 Many of the students attending SCCC try to put in the work now versus later. For Ruby Campos, a nursing major, this is just the case. "I stop finals from affecting me by studying throughout the semester, that way I know the material and won't be trying to cram my brain with information right before midterms" Campos said.
While her anxiety level is high she tries to keep a positive attitude by "taking breaks from studying and doing things [she] loves." Some of those activities include working out and participating in cheer.
Many students are taking the same approach as Campos and are overwhelmed by the amount of information on a midterm.
"I'm stressing over my sociology midterm. There's a lot to it and a lot of information to study" freshman Josie Palmer, an accounting major, said.
Palmer likes to balance the stress of midterms with a good night's sleep, but takes the needed measures to succeed by using flashcards and going over her notes weeks before the exam.
Behavioral science instructor, Mr. Russ Reglin, addressed Palmers concerns: "I don't give a midterm, but I do give out four tests and a final term paper. I've asked many of my students how they've prepared for my exam and nine times out of ten those who study with notecards do fairly decent. That would be a good study tool to take into consideration as the next exam approaches, don't wait until the last minute to study."