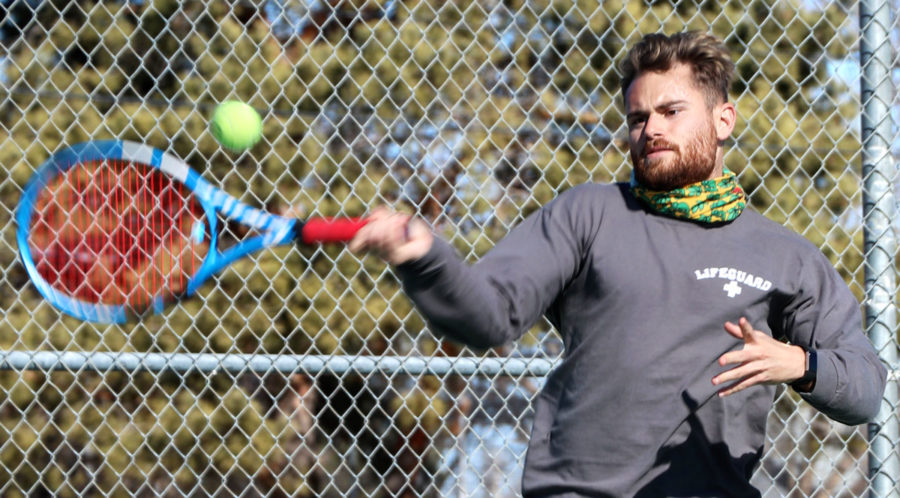 Angel Meza
After a successful season last year (2016-2017), the SCCC Men's Tennis team has high hopes to return and bring home another NJCAA Region Championship. In the previous year, Seward returned with the NJCAA Region VI Championship and brought home eight titles.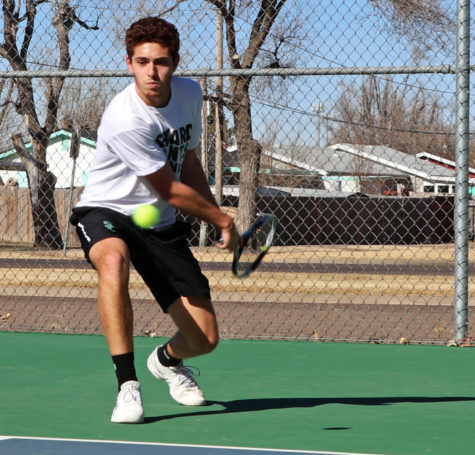 "My expectations for this coming season is just like any other season and that is to win another region championship. The men's side, this will be our fourth season in a row, for the women's side last year it was our first time in school history to win one…" Head Men's & Women's Tennis Coach, Chase Ashley, said.
This coming season (2017-2018), eight sophomores will return and the team will welcome six freshman to their roster.
"My expectations for my sophomores is to lead in all aspects. We are very talented, but we don't have a lot of sophomores who have enough experience to be in that fire yet. Our freshman have competed in bigger tournaments and know what to expect and hopefully they can help lead in our team as well," Head Coach Ashley said.
Ben Finet, Borja Font, Diego Freire, Sebastian Hernandez, Gabriel Nery, Duro Opacic, Renato Santos, and Panos Vlachonikolos are the returners from the 2016-2017 Saints roster. All eight Saints are returning stronger than before and are ready to take on the upcoming season.
Hiromu Ikeda, Jafer Infante, Carlo Izurieta, Tim Lamare, Hugo Lobo, Nicolas Rousset, and Franck Soulerot are the added freshman to the Saints roster.
"My expectations for this coming season is the best for my team but also for myself. I know I will give my best in every tournament and hope for the best," Freshman, Nicolas Rousset, said.
"I want to do the best for my teammates and to lead my team, since I am a sophomore. I need to work on my serves, which is one of my weaknesses. My strengths would be definitely backhand swings. I enjoy playing tennis here at SCCC because I get to study and play my favorite sport at the same time I'm here," Women's Tennis Sophomore, Steffany Bermudez, said.
In the previous year, the Seward County Saints finished 4th place at the NJCAA National Tournament, which was the programs best finish in school history at the championship event.
"The same teams we compete every year are the ones we look forward to every season. Cali is our regional rivals, which is the number one team we keep an eye on because we always face them towards the end," Head Coach Ashley said.
Seward County Men's Tennis will kick-off their season on Fri. Feb. 2 against Harding University and Texas A&M-Texarkana. The matches will be held at Arkadelphia, Arkansas.
The Men's and Women's Tennis team both have high expectations for the upcoming season: to return as NJCAA Region Champions and to try to  become National Champions.