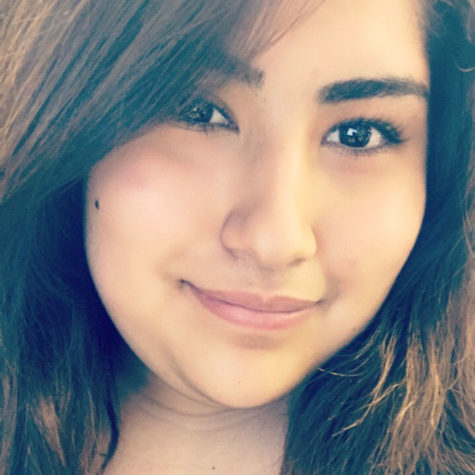 Michelle Mattich was born in El Paso, Texas and was grew up in Chaparral, New Mexico before moving to liberal at age 11. She is 19 years old. Michelle loves to travel to places like Mexico, Italy and Greece. She enjoys writing, and listening to music. She also enjoys reading a good book and watching Netflix. Michelle is an English major hoping to expand her horizons in the literature world. After two years at SCCC, she hopes to transfer to The University Of Kansas. Her life quote is "
Two roads diverged in a wood, and I- I took the one less traveled by, And that has made all the difference.
"- The Road Not Taken By Robert Frost.
Michelle Mattich, Reporter
May 07, 2018

SCCC celebrates 47th Graduation

(Story)

May 03, 2018

What's your kick?

(Story)

Apr 26, 2018
Apr 24, 2018

"What were you wearing?" survivor art exhibit comes to SCCC

(Story)

Apr 18, 2018

Metal doesn't break

(Story)

Apr 16, 2018

Women in Robotics

(Story)

Apr 12, 2018

SCCC Foundation hosts ninth annual Phonathon

(Story)

Mar 07, 2018

Get ready in 5 minutes!

(Story)

Mar 06, 2018

SCCC student among 87 detained at DACA rally

(Story)

Feb 27, 2018

25 shows to binge watch on Netflix!

(Story)

Feb 21, 2018

Time for Telolith!

(Story)

Feb 20, 2018

The Big Elephant on College campuses: Sexual Assault

(Story)

Feb 19, 2018

#MeToo movement stands strong

(Story)

Jan 22, 2018

Insidious: The Last Key will have you screaming

(Story)

Jan 19, 2018

The War on DACA continues

(Story)

Jan 17, 2018
Jan 10, 2018
Dec 07, 2017
Nov 20, 2017

How to save money during the holidays

(Story)

Nov 15, 2017

Theatre department presents Mixed Plate on Friday

(Story)

Nov 02, 2017
Oct 31, 2017

10 movies that will scare your pants off

(Story)

Oct 30, 2017
Oct 20, 2017

SCCC partners with Prairie View Elementary

(Story)

Oct 19, 2017

Contest spooks Crusader

(Story)

Oct 18, 2017

Don't ever pay full price again

(Story)

Oct 17, 2017

Naps are important part of life

(Story)

Sep 26, 2017

Students feel the heat

(Story)

Sep 20, 2017

Eh Kler Paw

(Story/Media)

Sep 15, 2017
Sep 12, 2017

DACA demise affects students' future

(Story)

Sep 07, 2017

SOOOOO done with it!

(Story)

Aug 30, 2017

Patrick Delagraza

(Story/Media)

Aug 21, 2017

Annabelle: Creation lives up to hype

(Story)