Photo Courtesy of Kenny Hernandez
Todd Ciochetto
Chisholm, Minnesota - Women's Basketball Head Coach
Where did you come from [College, Town]? 
I came from Mason City, Iowa where I worked at North Iowa Area Community College for the last nine years. 
Why did you choose Seward County to continue your coaching career? 
I chose Seward County because it was a great opportunity to take the next step and try to win Sewards second national championship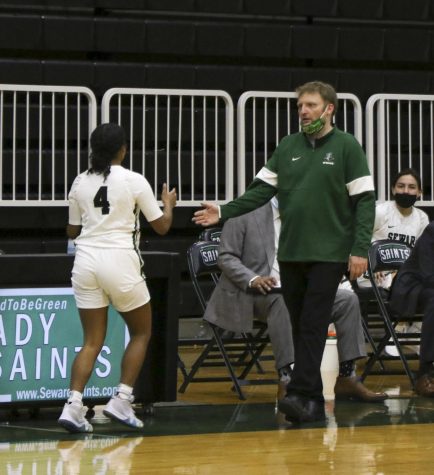 What are your goals for the upcoming season?
We have a goal of winning the conference, region, and national champions while having a team GPA of over 3.2. 
How do you plan/want to contribute to Seward's Athletic program?
My staff, team, and I are supporting all SCCC teams and want to get involved in the Liberal community. 
If you could pick one movie to describe your life, what movie would you choose and why?
The movie I'd pick would be Pay it Forward because one of my philosophies is to always help others just because it is the right thing to do.
What was your childhood nickname?
I had two nicknames actually, "The Wizard" and "Todder".
If you could max your credit card out, what store would you pick?
I would go to Dick's Sporting Goods.
error:
Content is protected !!