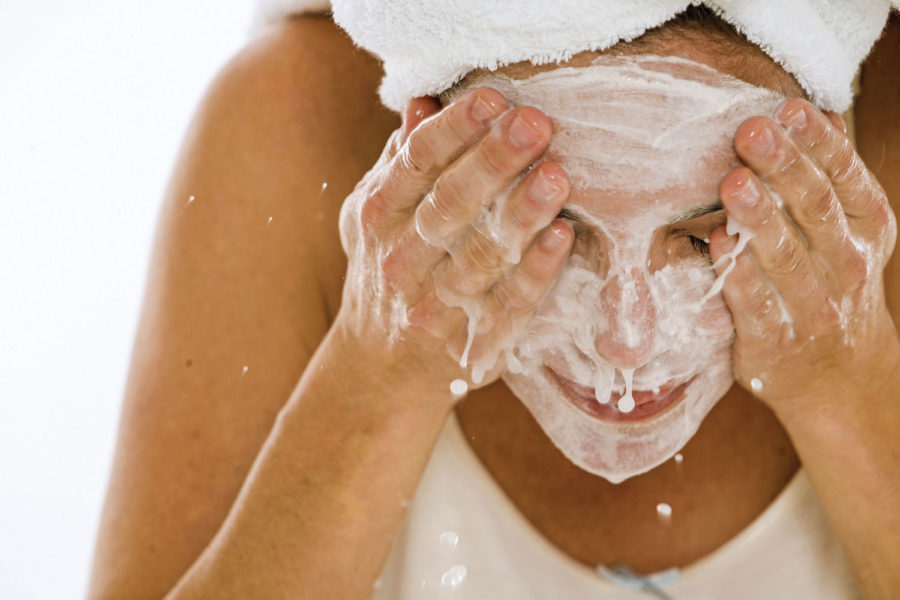 Get ready in 5 minutes!
Some days (or most days) we all want those extra 10 minutes of sleep, so we take advantage of it and before we know we're late for school or work. You only have a couple minutes to get ready and pull off looking like a decent human being before you're late. This is where the tips come in. The following are things that can be helpful when those days appear and you're in a bigger rush than Sonic the hedgehog.
For the guys I gotta say they have it easy! Depending on your routine it could take you five minutes or less. These tips will be sure to help:
Hygiene:
Don't forget to brush those teeth! Morning breath is no way to start the day.

Wash your face. I know why would a guy do that? But in reality there's so much gunk we accumulate throughout the day we need to clean our face and make sure it's clean. A simple facial cleanser will do.

Always moisturize. I know sounds girly,right? But NO ONE should go without moisturizer! Do you wanna look like your 40 at 30? I don't think so, plus you will help fight against things things like skin cancer and inflammation.

Unless you can rock the five o'clock shadow then grab the razor and trim  away. If you're just going to class then screw it.

When it comes to hair, splashing some water and combing it down is sufficient. Adding some pomade will make it look like you didn't wake up a couple minutes ago.
Clothing:
Universal Rule: It helps to set up your outfits the night or the week before. Adjust accordingly as the day approaches, especially when you're dealing with our weather. No one ever knows what the weather will be like. 
Recap:
Wash your face and moisturize

Brush your teeth

Comb your hair/ trim and shave accordingly

Remember when it comes to clothes, black goes with anything and any earth tones automatically go together.

Spray some cologne, grab your stuff and go out the door.
For the Ladies it is always harder! Women's routines are longer because we have more things to do. These tips will hopefully help cut it down enough to help you look like a human being and not a hobo.
Hygiene:
Wash your face. This is a must, get all the gunk out of your face keep it clean and your skin will be brighter. Unless special needs are required any cleanser will do. Make sure you know what type of skin you have. Do you have oily or dry skin? Also, brush your teeth morning breath is not nice.

Makeup. If you don't have time keep it simple. Add some BB cream to even out your skin tone. Add some concealer under the eyes to erase those dark circles. Then fill in your eyebrows. Keep those sisters tamed and maintained. Last but not least chapstick. Plump those lips up and keep it simple and moisturized.

Hair. at this point you probably don't have the time or the patience to do anything with your hair. That's where the lazy girl hacks come in. Ponytails, buns and braids come in handy. Add some hairspray to tame the mane.
Clothing:
We always like to think and plan what to wear. That's why the universal rule always applies. It helps to plan outfits out beforehand and adjust accordingly. Always take the weather into consideration.

Black always goes with everything and white does too.

A simple accessory such as a watch or a necklace is a key item to help you look glam and like you actually tried in the morning.

Spray that perfume on quickly and Bam shoot out the door.
Recap:
Wash your face/ brush your teeth

Moisturize

Makeup. Fill in those eyebrows. Conceal those ugly spots and plump those lips.

Use simple hairstyles and use hairspray to tame it.

Simple colors always work and so does a hoodie and sweats.
Put on some simple accessories and a spritz of perfume.
Whether it is a simple day of going to school or work these quick tips will help you prepare for whatever life throws your way. These tips will manage to make you look like a decent human being with 5 to 10 minutes to spare.
error:
Content is protected !!