Growing up as twins
Shaterrika and Katie Ross share their story of "twinning"
People often wonder what it is like having a twin sibling by your side: Is twin telepathy true? Does it mean you're closer than most siblings? What is it like?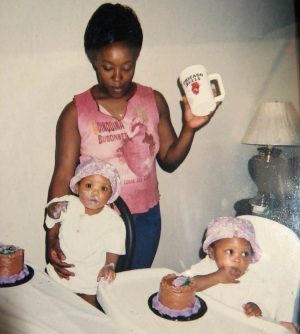 "What it's like growing up as a twin? It is frustrating, yet fun at the same time. You will forever have a best friend at heart and yet an enemy at the same time." said Shatarrika Ross, a General Studies major. 
There are two types of twins – Identical twins and fraternal twins. Katie and Shatarrika Ross are two Seward County Community College students who just happen to be a set of fraternal twins. Shatarrika Ross is a freshman at SCCC and Katie happens to be a sophomore. Although Katie is in the grade above, Shatarrika is three minutes older.
The two are born and raised in Liberal and have grown a bond like no other since they were little. Having a twin sibling is having a built-in friendship that is like no other. Shatarrika and Katie Ross have shared many laughs, tears and clothes growing up.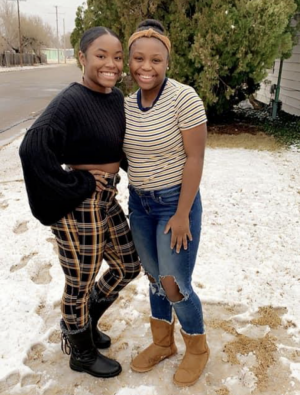 "Growing up as a twin can be chaotic at times but also really fun," said Katie Ross, a Cosmetology Major. 
Many memories are made between the two that have an extraordinary companionship. They have not had the experience of switching places but have many great stories about the trips they have taken together. 
"My favorite memory together is when we had taken a trip to Dallas, Texas together," said Katie Ross.
 Twins have their own unique personalities. Shatarrika and Katie Ross both have bubbly fun personalities that complement each other. They agreed that they will always compete to better each other and never have to feel alone because they have each other's backs. 
About the Contributor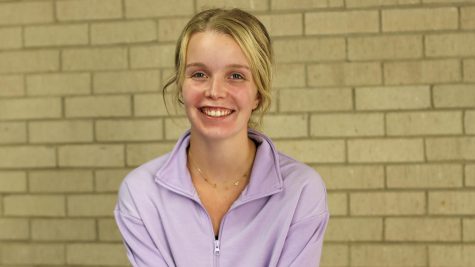 Reece Hay, Reporter
Reece Hay is a freshman at SCCC and is majoring in Business Management. She is 19 years old and was born and raised in Liberal....