Lady Saints gain two wins
The Lady Saints played a doubleheader against Otero College. They won both of their games against the Lady Rattlers. Their record is now 16-24 overall so far this season. 
Aaliyah Gutierrez pitched for the start of the first game, and Corina McClure pitched for the end of the game. While pitching, Gutierrez faced a total of 26 batters and McClure faced a total of five batters. Marisela Landa went up to bat three times and during the game she received four runs that she batted in resulting in her having the most runs that she batted in. The final score for the second game was 8-6.  
For the second game NaTalia Sewell pitched first, Corina McClure pitched second, and Ashanti Thompson pitched for the rest of the game. Sewell faced a total of 16 batters, McClure faced a total of eight batters, and Thompson faced a total of 14 batters. Getting three runs and having the most runs of the game was Thompson. The final score for the second game was 8-7. 
The Lady Saints' next game is a doubleheader on April 15 at Garden City Community College. The first game will start at 12 p.m. and the second game will start at 2 p.m.
About the Contributor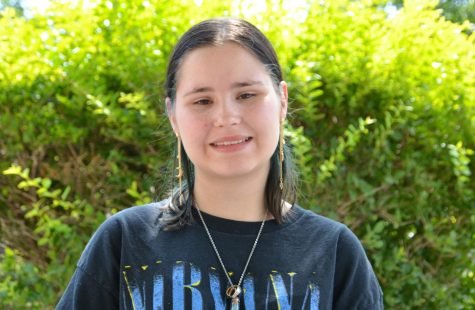 Brianna Rich, Photo Editor
Brianna Rich is a 20-year-old sophomore majoring in journalism. Rich is very excited about starting a new semester and can...