Jimmy Sorunke
Rockville, Maryland – Major: Mass Communications
What is one thing on your bucket list you have not completed?  
Well, I have a long bucket list, but one thing I would really love to do is go and see the Grand Canyon. 
Who is the GOAT in your opinion? 
Renaldo, cause he is the one football/soccer player that has won a major trophy in every club he has been to. 
Where is your dream vacation? 
Brazil because of the beaches, and the culture. It looks fun and I don't know I love the weather and the sunsets there. 
What movie or tv show has changed your life? 
Honestly, the blackish series, because it relates to stuff I go through as a college athlete and what it took to get here.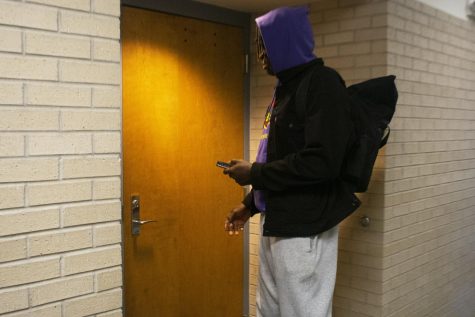 What is your favorite fast food place to eat/what do you get there? 
Panda Express, I get rice, orange chicken, Beijing beef, and teriyaki sauce. 
What food do you refuse to eat and why? 
Broccoli and avocado, that stuff is just nasty and it wasn't something I grew up eating. 
You're given the aux, what is the first song you play?
Oh, I don't know If it's a party mood I'm definitely going to play Banking on Me by Gunna, or if it's a vibey mood I'll play Planez by Jeremih and J. Cole. 
If you had a genie, what would your three wishes be?
Get my green card, get my mom into the states, and pick a professional NBA team to play with.
If you could speak any language, what would it be?
Spanish or Portuguese, because they're both really pretty languages. 
Fav superhero movie?  
The Black Panther because even though Wakanda is not real it shows Africa and he is the first superhero that is black. 
About the Contributor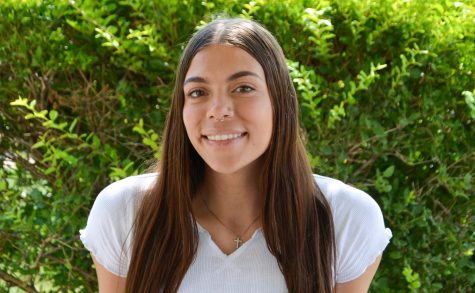 Ashanti Thompson, Multimedia Editor
Ashanti - also known as "T"- is a sophomore from Phoenix, Arizona, and plays for our lady saints softball team.  When not...