Lady Saints sweep the Barton Cougars to stay undefeated in conference
On Tuesday, Sept. 6, the Lady Saints played their second home game of the season, as the student section filled with fellow athletes cheered them on in their White Out theme. Battling with the Barton Cougars to remain undefeated in their conference, the Saints proved successful with a full sweep. The Cougars did not give up without a fight, pushing their second set to 27, but their efforts did not pay off, and the Lady Saints remain on top.
About the Photographer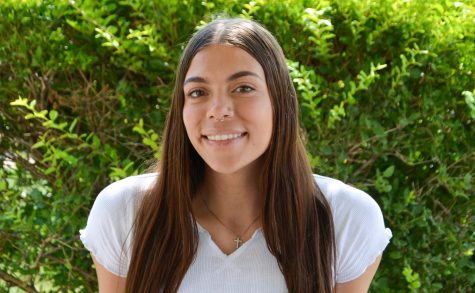 Ashanti Thompson, Multimedia Editor
Ashanti - also known as "T"- is a sophomore from Phoenix, Arizona, and plays for our lady saints softball team.  When not...