Who are you and where are you from?
I am Sebastian De Las Salas. I am from Venezuela, I was born in Venezuela and then moved to Columbia 6 years ago.
What do you do in your free time?
I am a tennis player and when I'm not playing, I'm at the gym, watching a movie series or talking to my family.
What's your major?
My major is business administration. I would like to create my own business based on tennis.
What do you miss from home?
My family, the food and the weather.
Do you like to stay in or go out?
I prefer to stay in because I like to do homework by myself and have fun with my friends on campus and read the Bible when I have time.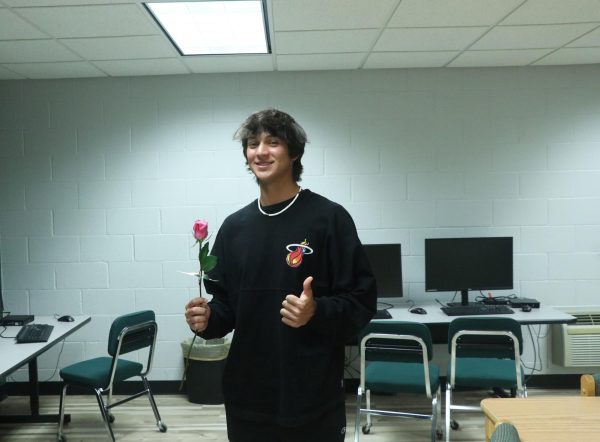 What is your dream vacation?
I would like to go to Bali [Indonesia] with my family to visit the beaches there. The second one is I would like to go to Singapore.
Who is your role model?
My role model is Novak Djokovic. He inspires me to do my best every day, he inspires me to give my 100 percent on court and in the gym.
What's your favorite animal?
My favorite animals are ducks. They are so intelligent and are friends and have loyalty. That's why I like ducks.
What you do if you win the lottery?
First of all, I would buy a house for my family. After that I'm going to buy lots of food for poor people and help them to salir mas delante de su vida [continue moving forward in their lives].
How are you liking SCCC so far?
I have been feeling very good here because I love my teammates. I love what I'm doing, I love my classes and teachers. So far I love it here and I want to graduate from here in 2 years.