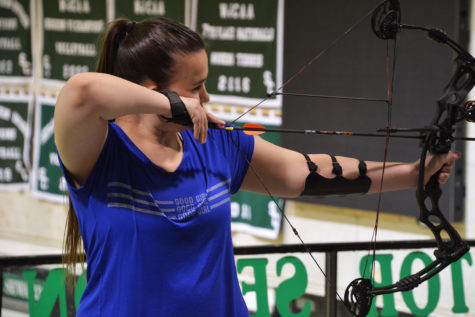 Calen Moore, Reporter
Seward County Community College not only offers classes that are traditional but also offers classes out of the ordinary. One might consider this, classes are potentially and subjectively long, stressful and overwhelming. SCCC offers a range...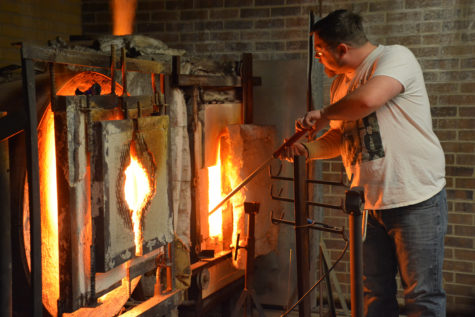 Annette Meza, Copy Editor
An intense heat emanates from the glowing furnace inside the glass blowing shed behind the annex building of Liberal High School. It bounces off of ones face and skin, which immediately masks the freezing cold air outside. Seward County Community...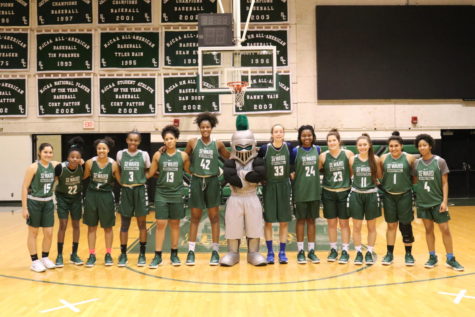 Seward County Community College has a mascot named Louie. He is a Saint. He brings smiles to little...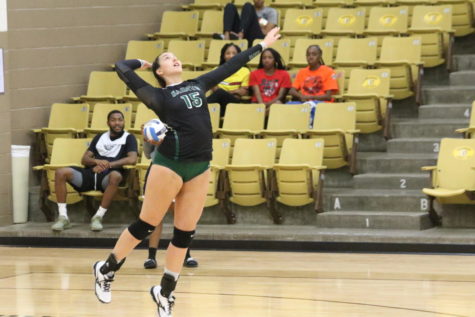 Tapigliani starts small and dreams of going big
Coming from the huge city with a beach just two hours away, Sao Paulo-Brazil's Giovanna Tapigliani...
Visiting Violinst
March
[email protected]
7 p.m., Location: Shank Humanities building in the Band room "Night in Paris: Music for Violin and Piano" featuring Yunjung Lee, Violin and Lucy Tan, Piano is sponsored by the Southwest Symphony Society. FREE to the public.
Cheer on Lady Saints
March 20 @ noon Location: Greenhouse Watch the Lady Saints at the National NJCAA basketball tournament LIVE on the big screen in the gym.
Lunch in the Library
March 21 @ noon Kansas Humanities Scholar Matthew Sanderson explores how immigration today compares to immigration in Kansas since the 1860s. Stop by for free lunch, and food for your mind, from noon to 1 p.m.!
Poetry Contest
Deadline: March 31 Enter you poem in the SCCC poetry contest. Winners will read poems at the annual Coffee House.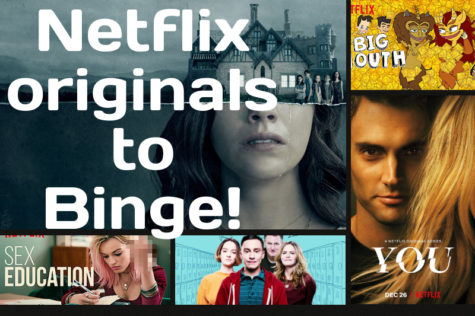 Cheyenne Miller, Reporter
With thousands of movies and shows to choose from, Netflix has something for just about everyone. With all of these options, though, it can be hard to find something worth...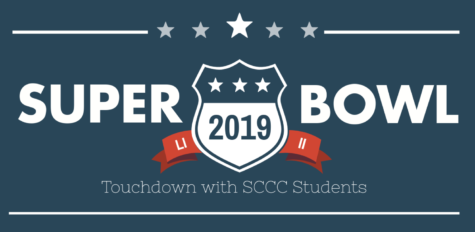 The Super Bowl was a flop for SCCC students
The lowest scoring Super Bowl game took place in the Mercedes-Benz Stadium in Atlanta...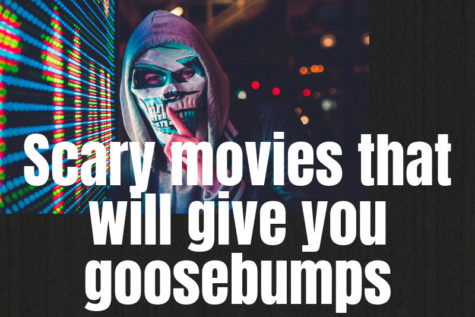 Scary movies that will give you goosebumps
It's been quite a trend that every new horror movie that comes out it dubbed "the...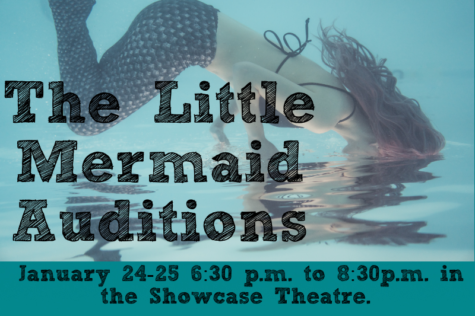 Spring musical auditions start Thursday, Friday
Seward County Community College is proud to present Disney's "The Little Mermaid"...