Men's Tennis makes program history
The Seward County Community College Men's Tennis team made history after claiming two National Titles during the Intercollegiate Tennis Association cup in Rome, Georgia over the weekend.
Stellar performances by the doubles duo of freshman, Sander Jans from Netherlands and sophomore, Gabriel Nery from Brazil and the singles star, sophomore, Nicolas Rousset from France earned the Saints their first ITA Singles National Championship Title, while adding their third ITA Doubles National Championship Title.
It was an expected moment for Rousset after visiting the ITA National Championships last Spring in doubles.
"When I won and when I walked off the court, I was like 'woah'." I just said to my coach, "okay, I did it." I was like "I want to stay on the court, I don't want to leave. It's unreal to be called the first in the nation. It's a big deal," Rousset said.
For Jans, the feeling of being a National Champion hasn't quite set in yet, but for his teammate, the achievement holds a lot of meaning.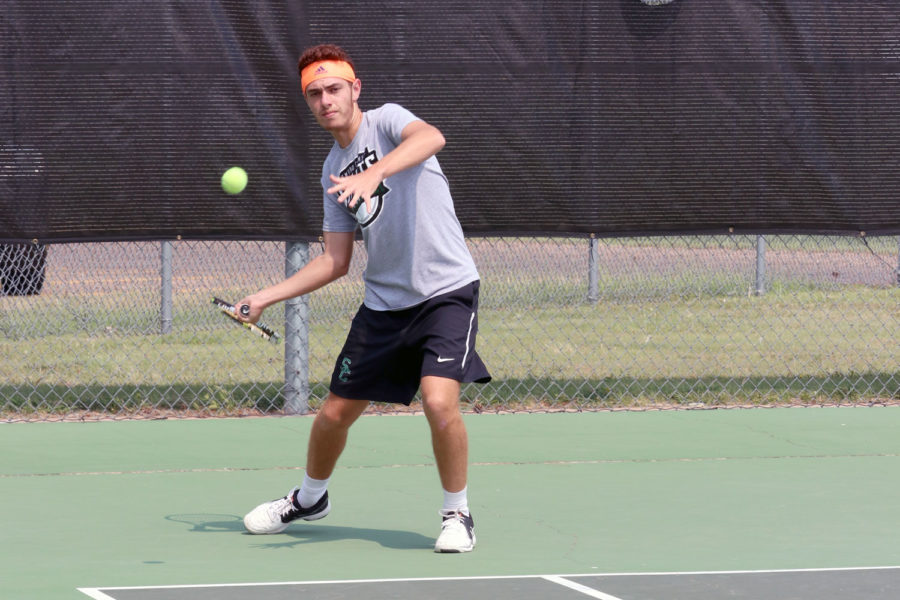 "For me, it's very special because of my injury. I spent nine months back in Brazil, getting ready, working hard and then I come back here and I win. The hard work paid off. It was my goal for the season and it was achieved. It feels pretty amazing," Nery said.
The three men, along with the rest of the team worked hard together and individually to be able to compete successfully at this level of playing. Players practiced their tennis fundamentals on the court, lifted weights in the gym, ran around the Circle Drive and even did workouts outside of practice.
The Fall Men's Tennis season will finally conclude in November when Rousset plays in the 2018 Oracle ITA National Fall Championships. He is the only competitor from a JUCO at the tournament.
"This is a Division 1 tournament. There are 32 players all together. 28 players come from Division 1 schools and four come from other schools like NAIA, Division 2, Division 3 and Junior College." Rousset explained.
While Rousset will finalize his season in Nov., the rest of the men will continue practicing until the Spring season kicks off. For the Fall Champions, the Spring season is anticipated to be a little more difficult.
"Our team is very strong and I'm pretty sure that if we keep working hard, if we think about ourselves and try to be better, we will be hard to beat, but it will also be hard to beat them. I'm pretty sure it will be all close matches and who works harder will win. It's not about the talent, both teams have that, we just have to make sure we get ready and give 100 percent every ball, every match," Nery said.
The first Spring Men's Tennis season will officially begin on Feb. 4 as the Saints match-up against Air Force Academy in Colorado Springs, Colorado
According to Rousset, the team's goal for the spring season is another national title.
About the Contributors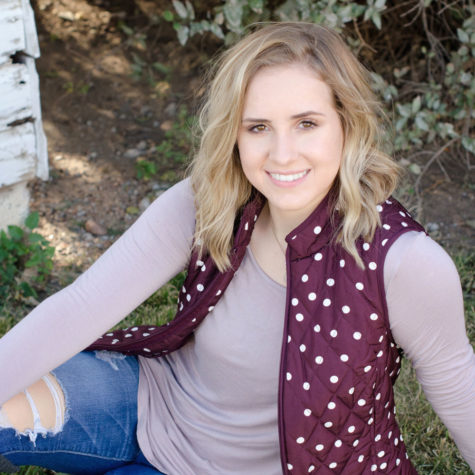 Amberley Taylor, Editor
Amberley Taylor loves to design and be creative. Whether it's a graphic or a webpage, she wants the reader to be pulled into...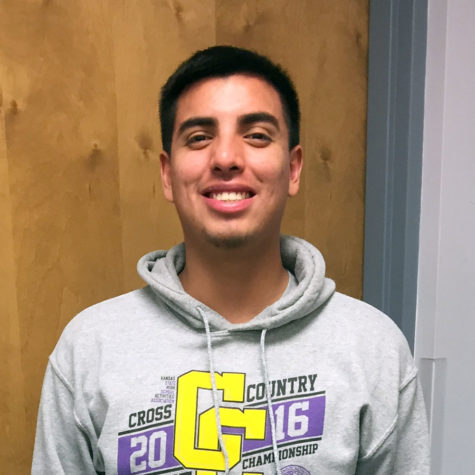 Angel Meza, Sports Editor
Angel Meza is 18 years old and was born in Denver, Colorado. He moved to Scott City, Kansas at the age of three. During sixth...