Lady Saints sweep weekend games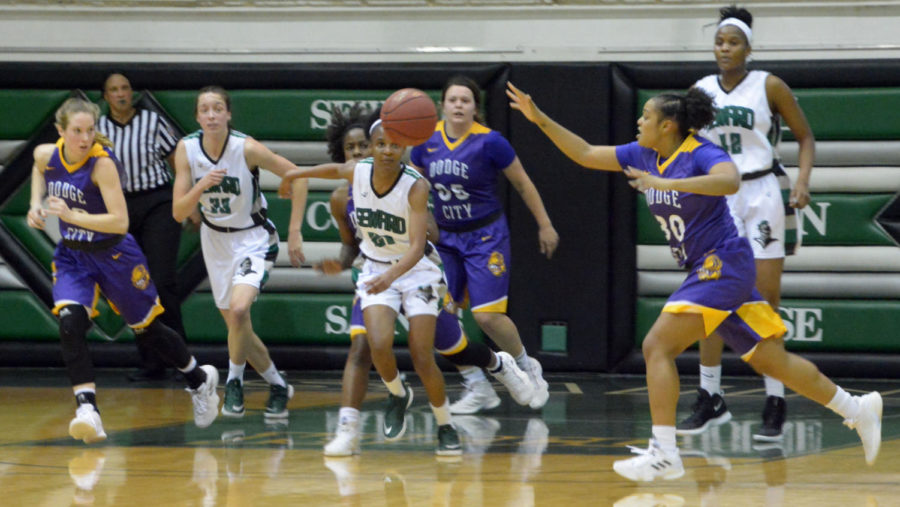 The Lady Saints swept two games over the weekend. This brings the No. 11 women's team to a record of 17-2 and 9-1 in the Kansas Jayhawk Conference.
On Jan. 21, the Lady Saints went against Neosho County Community College. They ended the game with a score of 99-83.
Six Lady Saints scored in double figures. Lexi Hernandez had the highest with 25 points. Silvia Veloso (16 pts), Aquila Mucubaquire(14 pts), Karolina Szydlowska (13 pts), Vonda Cuamba (11 pts) and Carla Covane (10 pts) each joined Hernandez in double-figures.  Kalen Green.   
On Jan. 19th, the Lady Saints went against the Dodge City Conquistadors and won with a score of 63-51. The win makes it ten in a row.
The Lady Saints persevered and overcame a 15 point difference throughout the game.
Silvia Veloso led the Lady Saints with 17 points, while tying her career-high with seven steals. Karolina Szydlowska finished with 13 points and Carla Covane complete her fourth double-double in five games, scoring 12 points and grabbing 11 boards.
The Lady Saints will be back in action on Jan. 23 in Colby. The game will begin at 6:00 p.m and can be heard on 107.5 FM with Brock Kappleman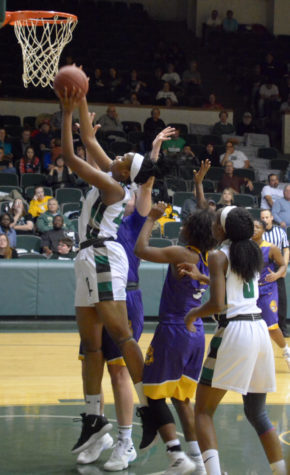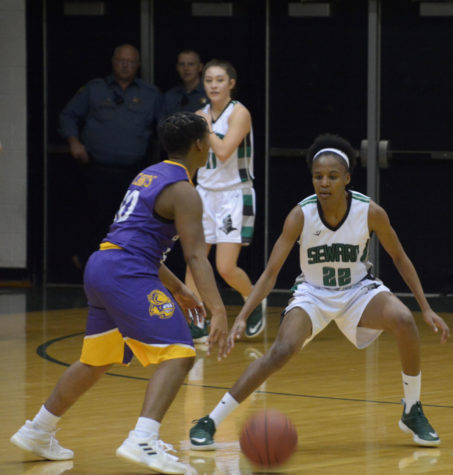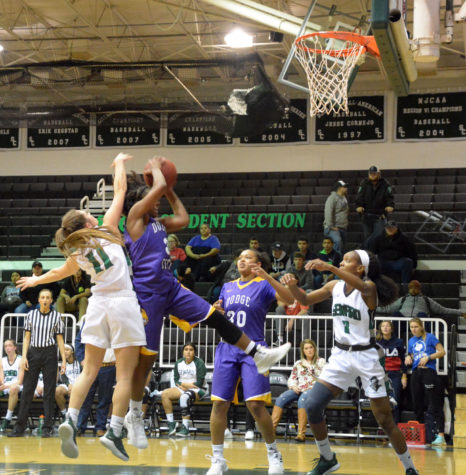 About the Contributors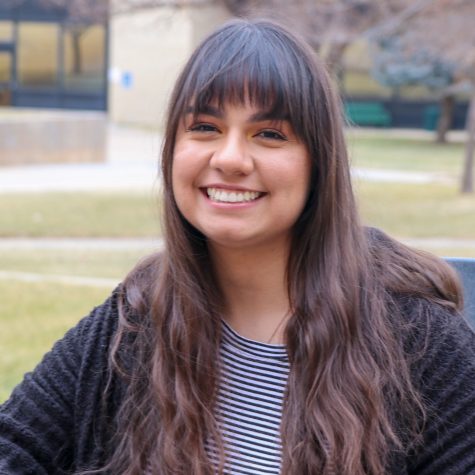 Annette Meza, Managing Editor
Annette Meza is a sophomore journalism major. She is 19 years old and was born and raised in Liberal. In her free time, she likes to hang out with friends,...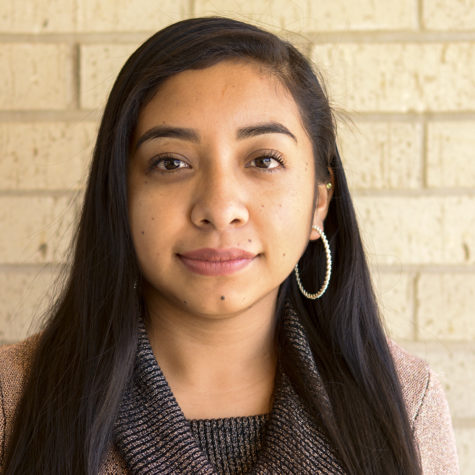 Rubi Gallegos, Photo Editor
Margarita "Rubi" Gallegos is a freshman majoring in Digital Photography. She was born in Tierra Blanca, Guanajuato, Mexico and has lived in Liberal for...