Phi Beta Lambda goes to New York City
Advertisement
Hang on for a minute...we're trying to find some more stories you might like.
After spending time selling breakfast burritos, chocolates and hosting a dodgeball tournament,  Phi Beta Lambda, a club and a business marketing class at Seward County Community College packed their bags and headed to New York City for the first Phi Beta Lambda Career Connections Conference.
It was the inaugural year for the business conference since it was the first conference hosted just for college students. The conference was all about business and included workshops and guest speakers. The workshops ranged from how to make a resume perfect to how to show up to potential employers and making a good impression. SCCC Students, Rogelio Pando, Haley Lujan, Miriam Lima, Mariah Behrns, Alba Torres, Bryce Minor, and Cody Bradley attended the conference.
Haley Lujan, a business marketing major from Liberal, saw these workshops as the highlight of the conference.
"The conference held a little workshop where you could submit your resume and they would help you fix it and make it just that much better for businesses to see," Lujan said.
Bryce Minor, a business administration sophomore from Liberal, explained that leadership skills learned are essential to make it in the business industry today.
"I can use all the things I learned at the conference to help me get a job and be a strong leader in that job," Minor said.
Being a leader is a good start and that is what Guadalupe Mercado, a welding major and sophomore from Optimus, KS is excited to put into practice.
"I learned to be a leader and have strength in doing it. Never have a tunnel vision, always be open in trying new things and to not be scared," Mercado said.
After all the hard work of fundraising for New York City, the PBL students felt like it was all worth it. The students in Phi Beta Lambda thanked their teacher, Lisa Kennedy, for the experience.
"She made it so much fun and we all from PBL appreciate everything she did from before getting to NYC, during and after." Lujan said.
Lisa Kennedy, instructor at SCCC and sponsor of PBL, had also expressed excitement to announce next years destination will once again be in NYC.
Kennedy also had very memorable experience with her students.
"It was a trip of a lifetime, you made me proud," Kennedy said to her students.
PBL is always welcoming new members. If you are interested in joining, contact Lisa Kennedy at (620)417-1363 or by email at:  [email protected].

Hang on for a minute...we're trying to find some more stories you might like.
About the Writer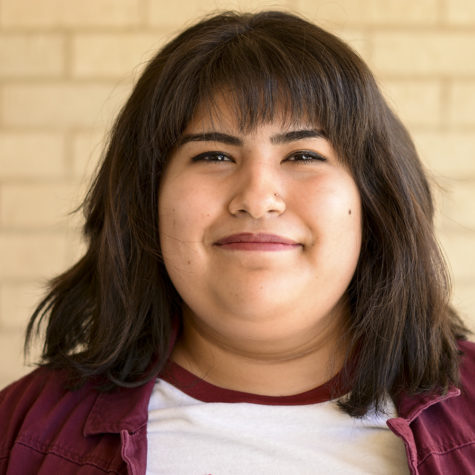 Michelle Mattich, Managing Editor
Michelle Mattich was born in El Paso, Texas She enjoys writing, and listening to music. She also enjoys reading a good book and watching Netflix. Michelle...