Saints solidify spot in Jayhawk West Conference title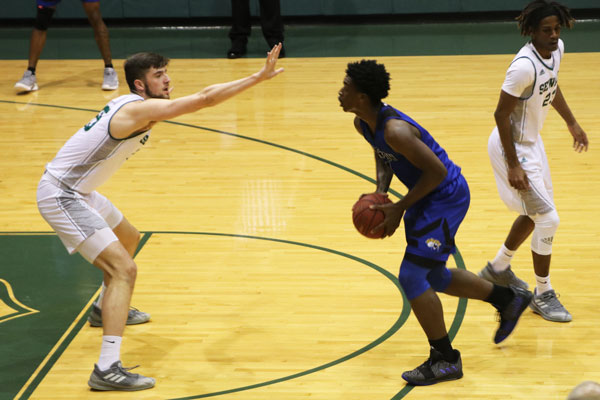 The No. 17 Seward Saints won for the sixth time in a row on Feb. 16 with a an 84-80 victory over the No. 18 Barton College Cougars on Saturday.
The win also gave the Saints at least a share of the Jayhawk West conference title and a season sweep of the Cougars. Seward improved to 16-3 in conference play and 23-5 overall, opening a two-and-half game lead over second-place Barton, which fell to 13-5 and 22-5 overall.
In the second half, Seward led 64-60 with 7:44 left before breaking the game open with a 9-2 spurt and building an 11-point advantage, 73-62, with 2:52 remaining.
Elijah Ford had 24 points, Leondre Washington added 22 points and Akeem chipped in with 11 points for Barton, which had its winning streak snapped at six.
Seward hosts Northwest Tech at 6 p.m. on Wednesday at the Greenhouse.