HALO learns to be leaders in Chicago
HALO (Hispanic American leadership organization) is a club at Seward County Community college that helps students develop leadership skills and embrace their Hispanic roots and culture.
On Feb. 14 -17 two students, Miguel Perez, freshman engineer major, and Bryan Erives, a sophomore aviation major, attended the United States Hispanic Leadership Institute conference in Chicago, Illinois.
"We have participated in this conference for the 13th year and it is an excellent leadership conference. It's a good place to network and meet new people and experience different cultures and be able to share your experiences" Frances Brown, student success center director, and HALO director said.
This year's theme for the conference was defending democracy "Aqui y Ahora." Key speaker Consuela Castillo Kickbusch also attended.
Getting to know people and networking with people at the conference were skills that students acquired, which were one of the main reasons HALO students attended.
"I attended the USHLI conference last week to better myself and learn how to be a better leader. It interested me because a lot of the speakers had the same background as me. I learned a lot about being a strong Latino leader," Erives said.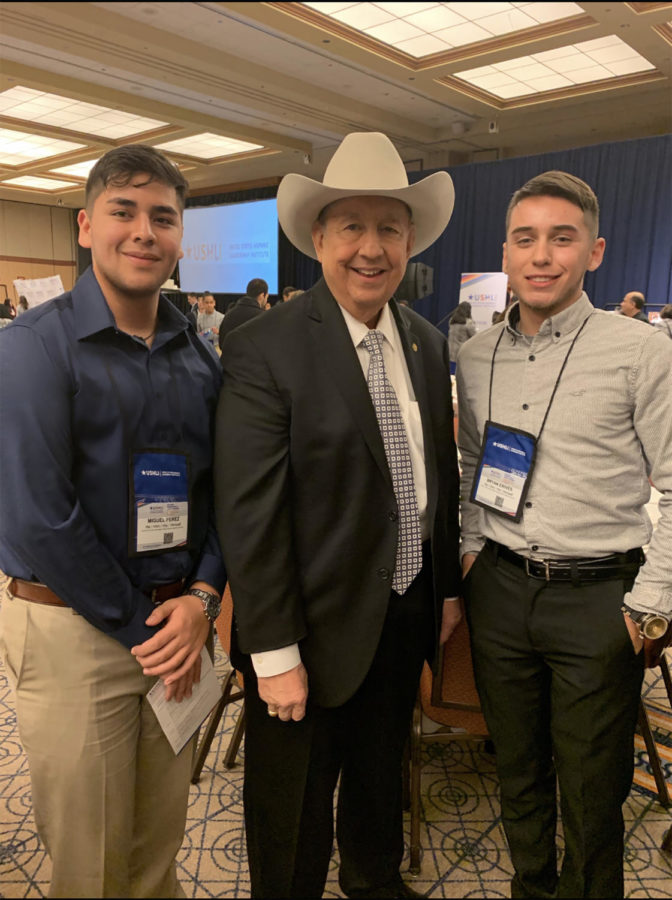 Workshops to better build resumes and career skills were available to students. One of the essential takeaways was how to become a better leader. Erives said that there were many workshops that "helped you better your interview, resume, and other skills you need in life."
Perez enjoyed the fact that the conference was in Chicago but also that it would be a great opportunity to grow as a leader.
"I learned many things at the conference and above all, I learned how to be a leader in the Hispanic community," he said.
Contact Frances Brown if interested in joining HALO at [email protected]