Lady Saints top century mark in win against Garden City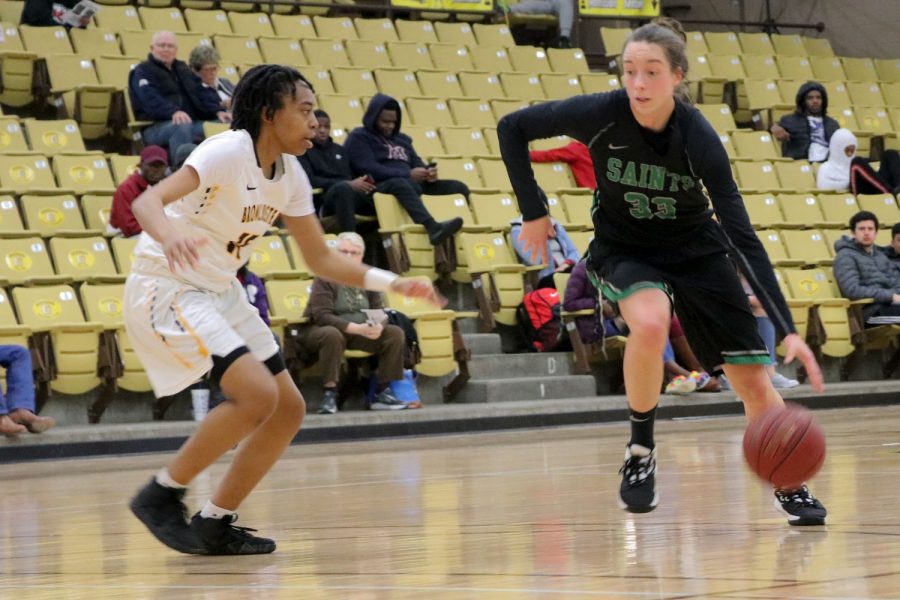 Victoria Martins, Club Photographer
February 6, 2020
The No. 12 Lady Saints bounced back from last week's loss in a big fashion. They hit the century mark in a 102-72 win against Garden City Community College Feb. 5.
The Lady Saints were led by Karolina Szydlowska with her seventh double-double of the season as she had 18 points and 10 rebounds, both game highs. Vanda Cuamba had 16 points, Tianna Johnson added 14 points and Leilani Augmon had 13 points of her own.
Seward will be in action at Pratt Community College in Pratt this Saturday at 5:30 p.m.