Lady Saints take close loss to Pratt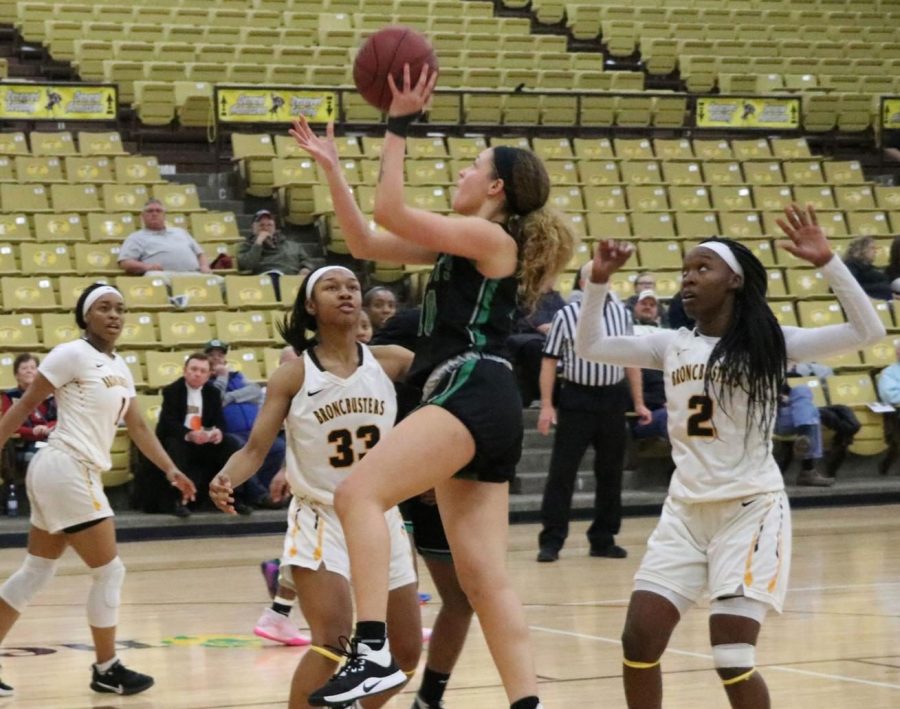 Jade Harper, Club reporter
February 10, 2020
The Seward County Lady Saints played at Pratt Community College on Feb. 8. The final score of the game was 56-52 with a loss for the Lady Saints bringing them to 18-2 overall. 
In the first quarter, the Lady Saints were unable to establish their offense against Pratt's defense. The pace of the game was dictated early and established for the rest of the game. The quarter ended with a score of 11-13. 
The second quarter was similar to the first 10 minutes and Pratt was able to take a 32-22 lead into halftime.
After halftime in the third quarter the Lady Saints were struggling to establish their offense, as Pratt scored 13 points, while the Lady Saints only scored 12 points. Pratt took an 11 point advantage to the final quarter.
In the final quarter, the Lady Saints' offense picked up and had a 19-5 run, which brought the game to a score of 50-49. In the final minute, the Lady Saints extended the game with fouls to get more possessions, but Pratt was unable to make shots from the three-point line. 
Lady Saint Kariolina Szydlowska got the score to 53-52 with 17 seconds left in the game. The final score of the game was 56-52.
The Lady Saints play against Dodge City Community College on Feb. 10 at Seward County Community College. The game tips off at 6 p.m.