SCCC celebrates Patriot Day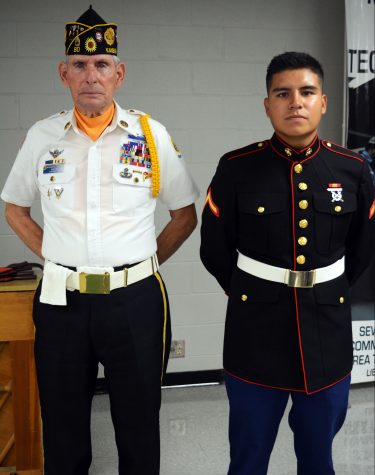 Seward County Community College Technical School hosted the first ever Patriot Day of Remembrance for the college Monday. The events honored those served in the military and first responders who put their lives on the line.
John Hotze, guest speaker and a local minister, spoke about fellow Kansan and medal of honor recipient Emil Kapaun's quest to show compassion and leadership under the most difficult of circumstances. He also introduced a servant leadership style for students to discuss.
First responders were honored with a free barbecue out in the parking lot.
The event was co-sponsored by the Technical School Club and the SCCC Student Veterans of America with help from the Cimarron Valley Veteran and First Responder Services, Seaboard Farms and Great Western Dinning.