Saints tennis team goes to nationals
The team lead by Coach Greg Owen and Coach Ashley, are making history now. After winning the ITA Regional Championship for the doubles in both men and women. Carlos Añez, Ondrej Nice, Thalita Rodrigues and Steffany Bermudez have brought to Seward the trophy for the first time in history. They will be attending the NJCAA Championship in Phoenix, Arizona this weekend.
As Nice stated "It was one of the best doubles matches I have ever played. My doubles partner,Añez, from Venezuela and I won the ITA Regional Championships!!! This gives us the opportunity to compete for Nationals in Arizona next week."
The excitement of all these four players is quite high, which is what is making them be such successful double partners.
Their performance in singles is pretty outstanding, Añez lost in the singles final for 1-6, 7-6, and 2-6 to Ismael Mzai, but in doubles is where all four players make the difference.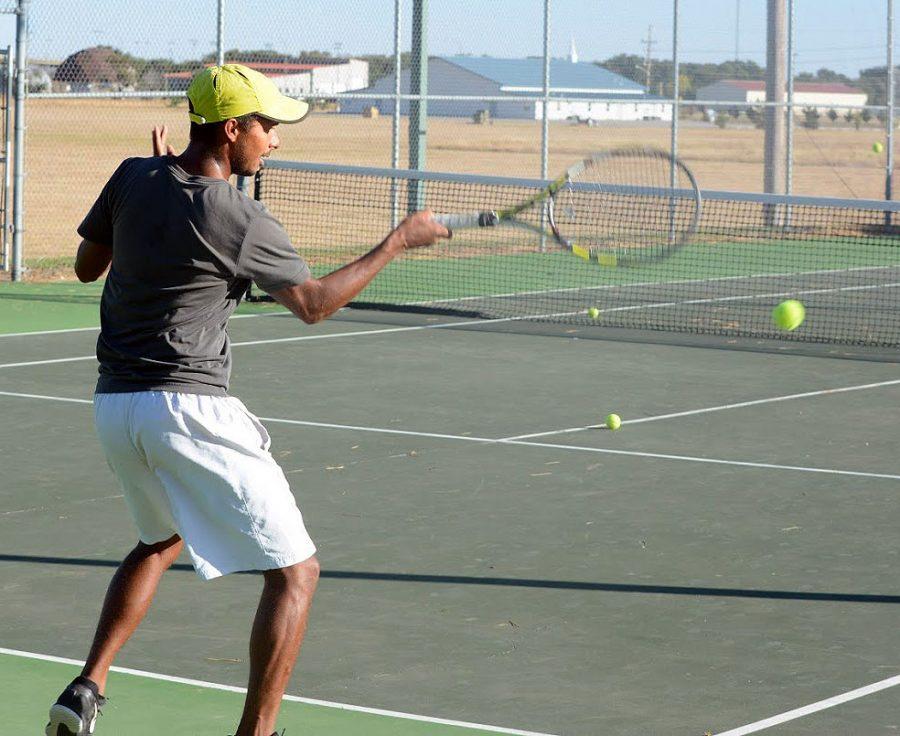 ---
Añez was very excited after this such an important win against Seminole College and wanted to say how great he was feeling, "We made it! First time in school history to win the ITA Regional Championship. Unbelievable and excited results this weekend, so happy with my partner Nice who has given me the most important win so far."
Rodrigues and Bermudez have been playing together for barely a month and are now one of the best doubles partners in the NJCAA Tennis Ranking. This makes everyone think how quickly they have got used to each other. Also how easy they are showing the world what they're made of.
As Bermudez said "Thalita is so good, we are such a good couple because we both believe in each other. We know we can reach the top."
Rodrigues also wanted to praise Bermudez by saying how hard she is working and how good "we get connected in court."
Owen is reaching the top. He has got what any coach in history has been able to achieve.
As he said "I knew that by working hard, the reward was going to show up. Hard works beats talent when talent does not work hard."
Nationals are now the next thing to be worried about. This weekend the team is playing a tournament at Collin College located in Plano, TX. They are getting ready for the intense battle in Nationals against other junior colleges.
As Owen said, "We will be taking care of business while there."