SCCC election day opinions
It's finally election day and voters are headed to the polls to cast their ballots between our four presidential candidates- Hillary Clinton, Donald Trump, Jill Stein, and Gary Johnson.
In October, a poll was taken to see who faculty and students at Seward County Community College were voting for. The results showed that 20 percent would vote for Trump, 25 percent would vote for Clinton, and 24 percent would vote in the other category, and 31 percent would not vote at all.
Many people on campus have said that they will not vote because they feel their vote will not matter. Others are saying they don't care who wins. Freshman Chris Cardenas said, "If you don't vote then you can't complain."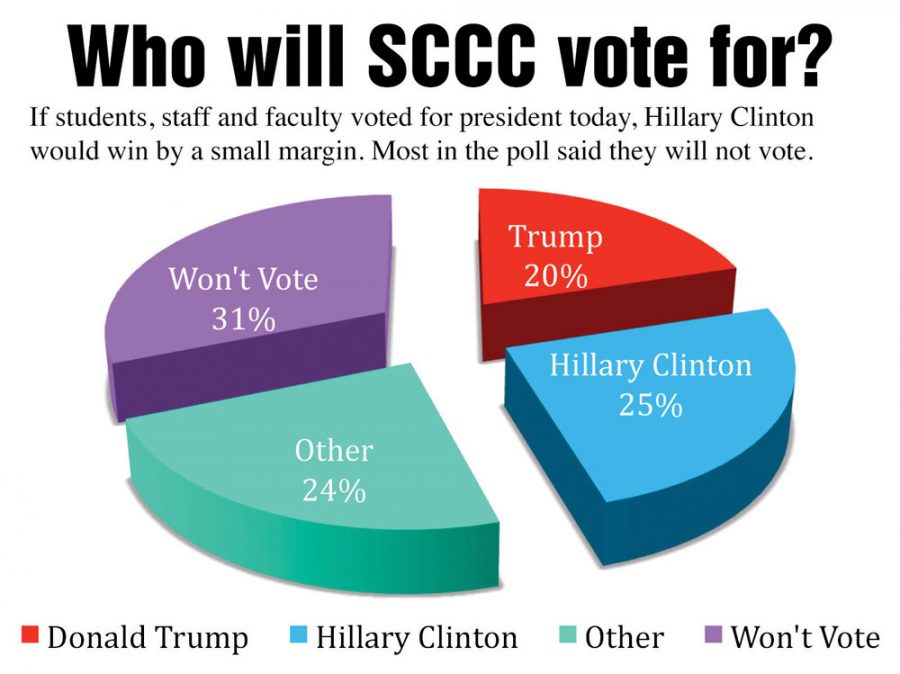 Keynitra Houston
It is Chris Cardenas' first time voting in a presidential election and he believes our votes do matter because even though the electoral votes are what are seen in the end, they focus on what we vote for and base their voting off of us.
After going to vote, Chris Cardenas said, "I thought I was going to be in a hollow dark room where it would feel very serious, but I also thought I was going to be more excited."
Sophomore Mario Cardenas also voted early in the morning. It was also his first time voting in a presidential election. Cardenas described voting as weird because he felt he was just choosing among the lesser evil of the candidates.
"When voting, I went with my beliefs, one of which is religion, which swayed me to the republican side more than democrat," said Mario Cardenas.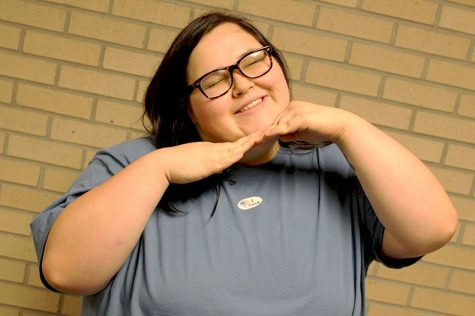 Another student who voted late in the afternoon is Edward Rios. Rios expressed that he strongly felt like when it is time to vote, he'll know who is the right choice for himself- Clinton.
"We need to be reuniting instead of separating. We need to look into the bills that we owe to other countries. It would be a lie if I said voting didn't feel exciting and great but with this being my first time voting, I just get to thinking on how one of the candidates could be such a nightmare," said Rios.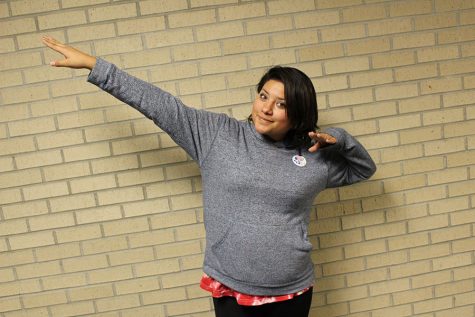 Cosmetology student Nichole Reeves mentioned that this election compared to the other four that she has voted in has been exceptionally rough. She explained that her vote was based on her moral values in regards to issues like abortion.
"It was hard to vote because neither candidate is really better than the other," said Reeves. "As a mother, I stand against certain issues and I had to think about those things so I voted for Trump."
The future of America will be decided within the next several hours. As citizens, we decide what our future holds and voting is how we make an impact on our country. Did you let your voice be heard this election year?