Hobble resigns post as SCCC trustee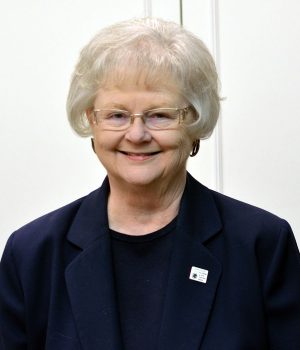 After nearly 20 years of service, longtime trustee Sharon Hobble submitted her letter of resignation at the Seward County Community College's board of trustee meeting Monday.
The board voted unanimously to accept Hobble's resignation, pending the appointment of a replacement trustee to complete her term, which expires in 2017.
"It was hard for me to read Sharon's resignation letter last night," said SCCC Board Chair Ron Oliver. "She's been an outstanding board member, and I really hate to lose her."
Hobble's departure marks the end of her family's decades of service to SCCC, starting when her late husband, Herb Hobble Jr., was elected to the first board of trustees in 1967. He ultimately served for 27 years, retiring from the board in 1994.
In all, Herb and Sharon Hobble logged 46 years as trustees for the college.
J.J. Widener presented a plan on how to improve the Data Governance program. He compared it  to Seward's regional peers which are Dodge and Garden community colleges.
"It will be a long-term success strategy and will improve our data program."
The meeting moved on to some other items of the list. Dr. Ken Trzaska, SCCC president, warned the trustees that next year, "We may get less money from the state." Enrollments issues and some other problems with i-20s was also commented by Trzaska.
Celeste Donovan,  Vice-President of Student Services, talked about updates to Board Policies: 400 series- Student Services.
Trzaska also brought up some project recommendations he would like to implement, citing Southern Hampshire University as an example. "The project they are having there is one of the most innovative in the world," Trzaska said.  
The college reports performed by the three vice-presidents, Carter, Donovan, and Dennis Sander discussed several points related to internal issues of student enrollment and maintenance.
Donovan called attention to the Student Support Services and how they have helped students in many ways, "We have received appreciations from many students due to the nice work that is being done by SSS," said Donovan.
The next SCCC Board of Trustees meeting will be on Thursday Jan. 17, at 7:30 p.m. in the Board Room of the SCCC Administration building.
SCCC's Public Relations office contributed to this story.