SCCC helps out with community cleanup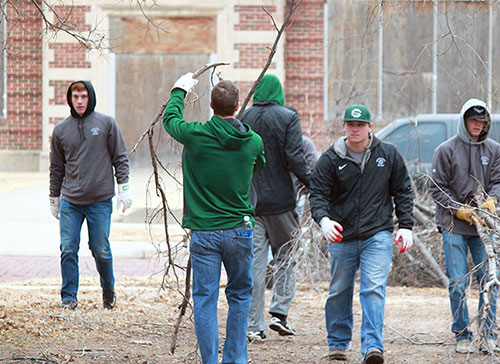 Giving back to the community is something that helps in getting to know others, in making the city a better place, and in simply doing good. The community cleanup after the storm was an easy way to help out and was greatly appreciated.
After the storm, the city of Liberal was covered in debris. The County contacted Seward County Community College security and asked for volunteers. Celeste Donovan, Vice President of Student Services, got the word out to students and staff.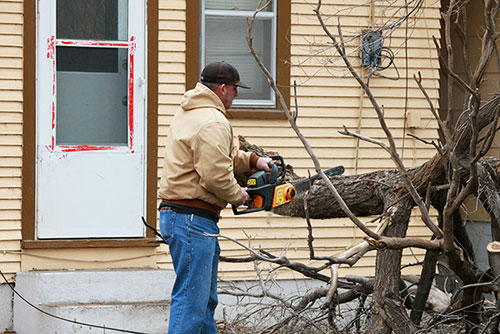 Community members contacted the county if they needed help. Many community members needed help because they didn't have the strength to help out. An elder from the community, Ann Petty, had a tree in her backyard that was supposed to be cut down several months ago. The storm got to it first, but luckily others were willing to help.
Most of the debris consisted of branches and limbs from the trees. Many trees were split in different ways. Branches were nearly coming off the trees. In some locations branches were stuck in the fences. Several homes already had branches moved to the curbs.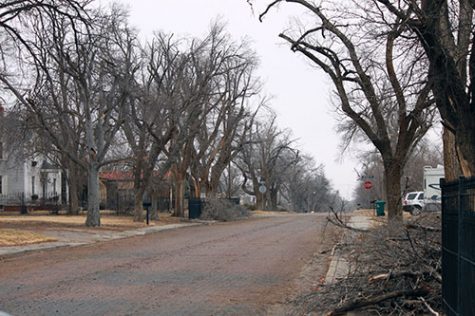 On the day of the clean up, Jan. 19, the baseball team, boys tennis team, staff members, and a few members of The New Beginnings church showed up to help.
Before the cleanup began, instructions were given out and divided into four groups. One group began at a location near 6th St. and Pershing Ave. Work was done in a medium sized yard which was covered in branches. The college student athletes easily got the heavy work done.
A few baseball players mentioned that the team was volunteered to help. They were willing to help in whatever needed to be done.
Lois Magner, executive assistant for president and board of trustees, was one of the volunteers. "I like to volunteer and help the community out because it's a way to connect with others," said Magner.
Magner has also helped out with trash cleanups, she mentioned that the help was primarily from the college.
When a group of volunteers arrived at Petty's house, she was so grateful. One of the volunteers was the youth pastor, Manuel Del Real, from New Beginnings church. "Volunteering is something I did for myself, but being able to help the community is something I am enjoying," said Del Real.
"The work these boys did is so wonderful," said Petty.