Lady Saints set 3-point record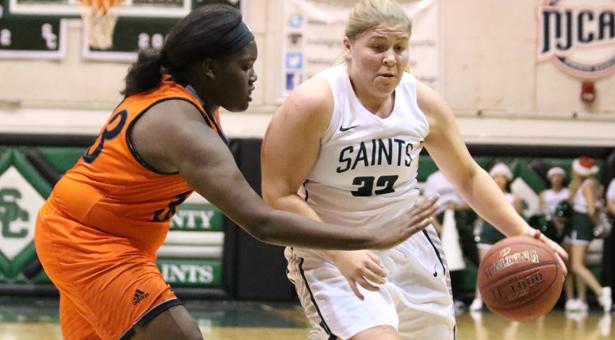 Last night the #5 ranked Lady Saints added another win to their record, to put their record 25-1 and 21-1 in the Jayhawk Conference. The Lady Saints got off to a 13 point lead in the first quarter against Neosho County.
At halftime the Lady Saints had a big lead at a score of 52-26. The Lady Saints kept the Neosho County offense in their control throughout the game.
In the second half with a 3-pointer from Brennyn Seagler, the Lady Saints set the record for most 3's made in a season. The Lady Saints will have an opportunity to add to their record with four remaining games left on their schedule.
Mollie Mousney helped lead the Lady Saints to victory with 24 points on 8-13 shooting. She was also an impact on the boards with 9 rebounds. The final score was 86-57.
Don't miss homecoming crowning in between the Lady Saints and Saints game on Saturday. The Lady Saints will be taking on the Lady Pirates from Independence. Tip off is at 6:00 p.m.
About the Contributors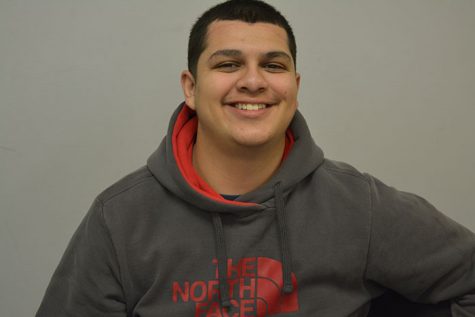 David Gomez, Club Reporter
David Gomez is one chill, shy dude. He is 18 but often amused by immature jokes. He loves to laugh, and if you look at him directly he will more than likely...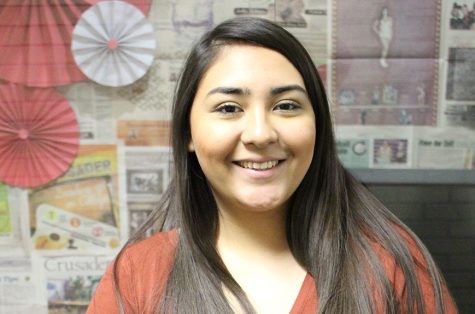 Angelica Alfaro, Editor
Angelica Alfaro's niece and nephew are her favorite human beings ever. Fall is her favorite season because she gets to stay in. She's a homebody, and...