Saints fall to 13-3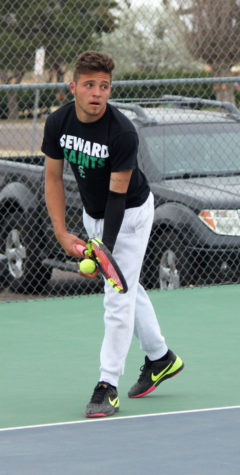 The Saints headed to Wichita, Kan. on Saturday and went up against the Wichita State Shockers.
Seward took a loss of 5-2 which set their record at 13-3.
Even though Seward didn't bring home another win as a team, some of the players still won their matches.
In doubles, Carlos Anez and Ondrej Nice finished at #1 with a 6-2 win. Alex Mosehle and Gabriel Nerv take a 6-4 win and finished at #2.
In the single matches, Seward only had one win. Duro Opacic won at #2.
The Saints travel to Great Bend, Kan. on March 27 and will go up against the Barton Cougars and Iowa Central.