Lady Saints take care of the Cougars and Tritons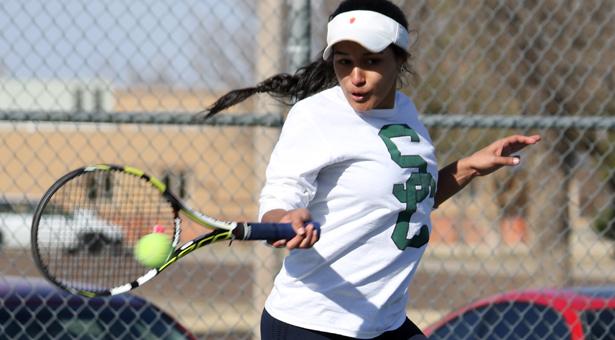 The #6 Lady Saints took care of the Cougars and Tritons on Monday to take home a pair of wins. With the win the Lady Saints improved their record to 12-4. The Lady Saints beat the Cougars 8-1 and then swept the tritons 9-0.
The Lady Saints took on the cougars in double with  Thalita Rodrigues and Lisa Suzuki won 8-3, Sarah Manseri and Steffany Bermudez won 8-2, and Tadi Mrewa and Madison Hoelting won 8-4 to give the Lady Saints a 3-0 lead.
In single competition the cougars were able to get there only point of the day. Other than one match the Lady Saints continues to dominate  the tritons as Manseri, Hoelting took another win in singles.  Martina Borges and Fernanda Santana both took a win to give the Lady Saints a 8-1 win.
The Lady Saints were able to handle the shorthanded tritons. Rodrigues and Bermudez were the only doubles team for the Lady Saints as they gave Seward a 3-0 lead. Manseri, Borges, and Hoelting all took wins in their matches to give the Lady Saints a 9-0 lead.
The Lady Saints next meet takes place at the Seminole State Dual in Oklahoma City.
About the Contributors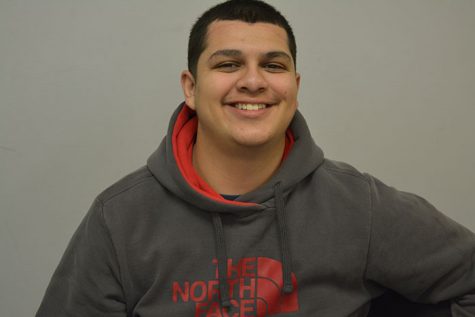 David Gomez, Club Reporter
David Gomez is one chill, shy dude. He is 18 but often amused by immature jokes. He loves to laugh, and if you look at him directly he will more than likely...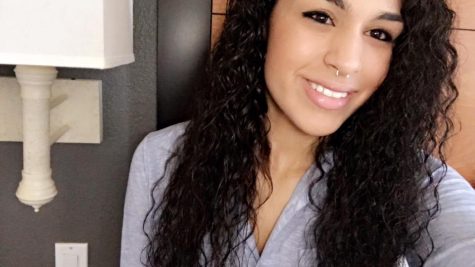 Brynn Grieshaber, Co-Editor
Brynn Grieshaber, co-editor of the SCCC Crusader, is just a hardworking, 20-year-old kid, who spends her days waitressing at Pizza Hut. The rest of the...