Saints fall short at regionals
The Seward County Saints saw their 2017 season come to an end May 6 at Tiger Ballpark, Arkansas City, by losing two in a row to Cowley County. The Saints lost their first game, May 5, 15-1 and the following day lost 12-2. The Saints end the season with a record well below .500 at 17-38.
Saturday's game began exactly how Friday's ended with Cowley scoring three in the first inning and Seward committing an error. The Saints finally scored in the fifth as Brian Tims smacked a single through the left side to drive in a run, making it 8-1. Cody Stineman began the sixth with a homer for the Saints. Final score was 12-2.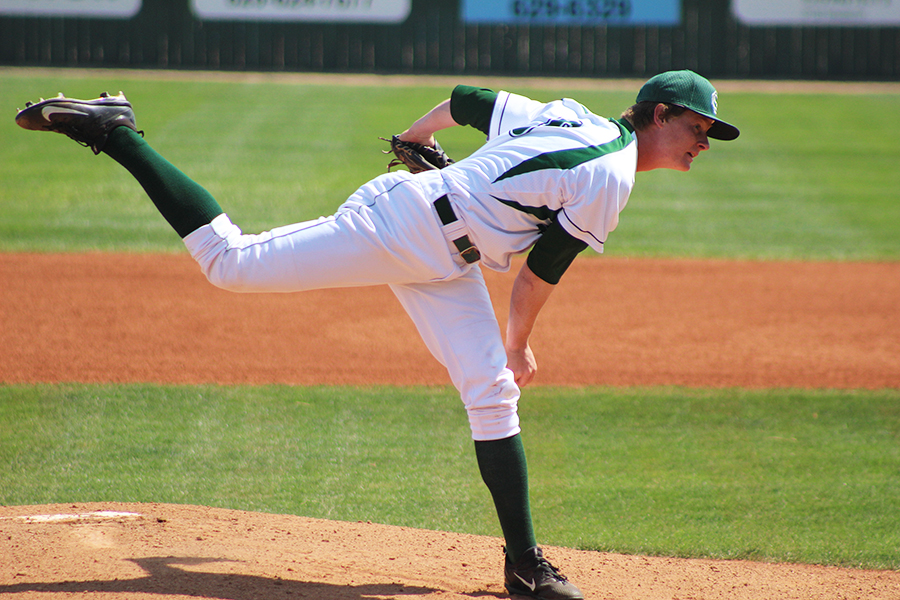 On Friday, the Saints had a hard time getting anything going. The SCCC pitching were slammed hard by the Cowley hitters. Cowley banged out 15 hits.
Brian Tims finished 3 for 3 for the Saints and scored their only run of the afternoon while. Jared Biddy took the loss on the mound as he failed to get out of the 4th inning, allowing seven hits and nine runs to fall to 4-7 on the year.
Seward failed at making it to the second week of regionals for the second time in a row, it is the first time in history that this has happened. Saints close the season 17-38 overall this season.