SCCC hosts yearly blood drive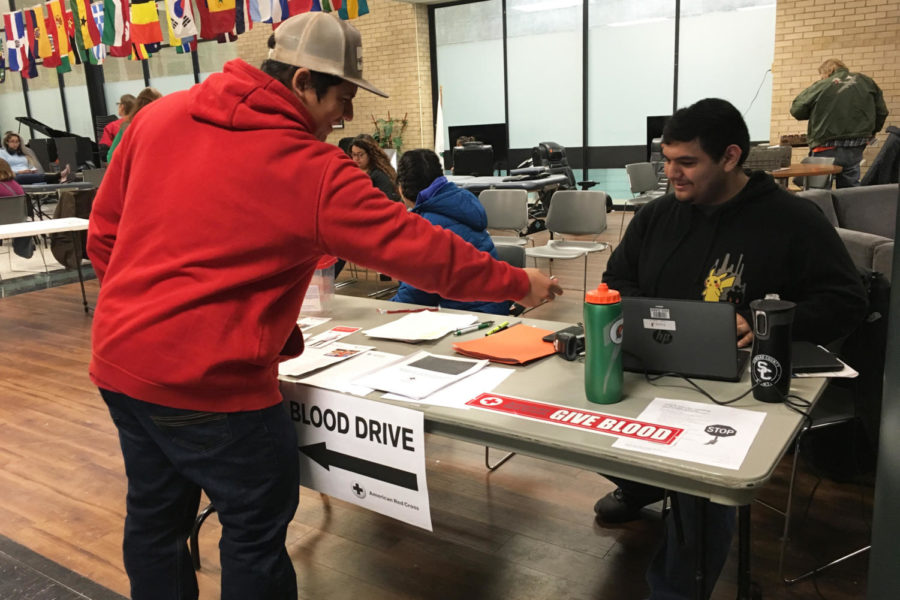 The American Red Cross hosted their yearly blood drive on Feb. 7 here at Seward County Community at the student union.
Students, staff and residents had the opportunity to come voluntarily donate blood, help out for community service and help escort donors to the snack section of the room.
Frances Brown, the developmental Instructor/director of the student success center and the Hispanic American leadership Organization, makes sure to help out every blood drive, signing people in and setting up appointments as well. Members of HALO also help out donors to refreshments and snacks.
"We escort them to make sure no one faints or feels light headed after they donate blood and it's important they eat something afterward so that's why we're here." Adan Gomez, pre-engineer major and member of HALO said.  
Donating one pint of blood is known to help and save three lives.
"We have two blood drives a year throughout the year. The next one will be on April 10. We need donors and people so please come out and give blood to save lives!" Brown said.
To set up an appointment to donate blood, you can visit Frances Brown or go online to www.redcross.org as well.
About the Contributor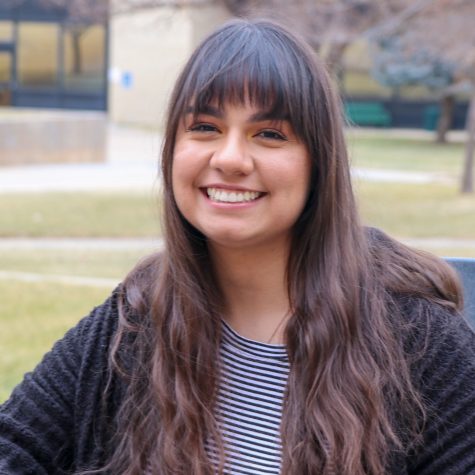 Annette Meza, Managing Editor
Annette Meza is a sophomore journalism major. She is 19 years old and was born and raised in Liberal. In her free time, she likes to hang out with friends,...