Lady Saints lose to Hutchinson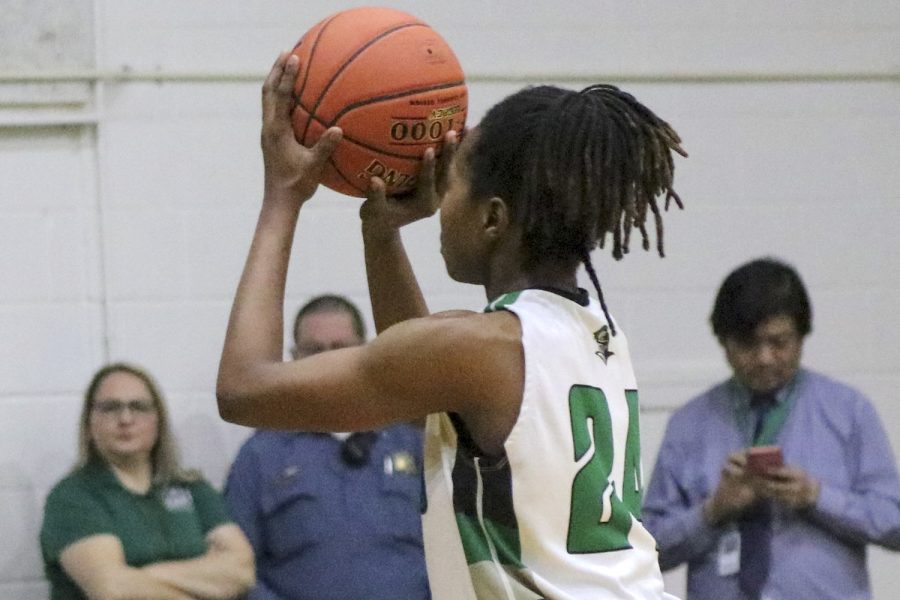 Jade Harper, Club Reporter
February 3, 2020
The 61-game home win streak for the Lady Saints came to an end on Feb. 1. Hutchinson Community College won in a close game of 72-70.
The loss dropped Seward to a tie for first place in the Jayhawk West with Hutchinson at 13-1. Seward is 18-4 overall. 
Hutchinson had a quick 15-2 lead in the first quarter. The Lady Saints only managed to score five points, ending the period 20-5. With 3:07 left in the third-quarter Aquila Mucubaquire made a three-pointer bringing the score to 27-25 but Hutchison answered.
In the second half, the Lady Saints started off with a 6-0 run to get the game back within single digits. At the end of the third-quarter the score was 57-52. 
In the fourth quarter, the Lady Saints took the lead with 6:17 left. Leilani Augmon made a mid-range jump shot to take the lead with a score of 59-58. Every time the Saints tried to take control, the No. 8 Blue Dragons scored to keep them in the game.
With the Lady Saints down 70-67 and only 19 seconds to go, Tianna Johnson made a three pointer to knot the game at 70.
The game ended with a heartbreaking Hutchinson layup in the final seconds, making the final score 72-70.
The Lady Saints play again on Feb. 5 against Garden City Community College at Garden City Community College. The game tips off at 6p.m.