The day of a college student during COVID
College has taken a different approach to life due to the recent pandemic. The normal life for college students has somewhat changed. However, not every student has the same opinion about it.
"I just feel sad that it seems to have become our new normal, especially for the little kids," says Cindy Quintero, freshman majoring in education.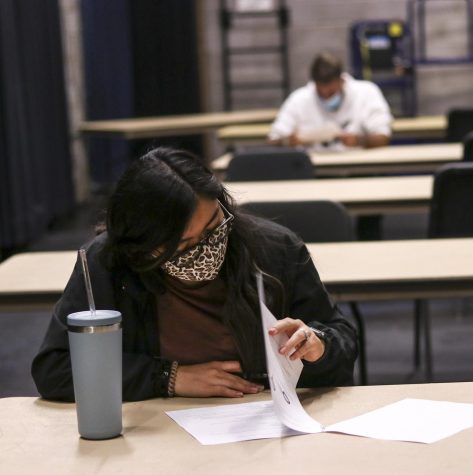 Miriam Garcia, freshman majoring in science, gives a different opinion simply stating she doesn't "really mind the changes." The only changes she noted was "having to wear masks and being 6 ft apart from one another."
Abby Coon, undecided freshman going to school at Eastern Arizona College, elaborates on the changes at her school.
"Some large group activities have had to be cancelled [and] class sizes are much smaller," Coon says. She continues to speak on the changes "they are pretty annoying. But it's nice to have smaller class sizes. I feel like I get a better learning experience."
Even with COVID everywhere college still keeps up with the general amount of classes students have. On average college students have 2-3 classes a day. Many of the classes start in the morning and there are some evening classes as well.
Quintero says her classes on Monday start at 11 am but her classes on Tuesday start much later, 6 p.m. Coon's is early at 9:30 am and Garcia beats that at 8 am.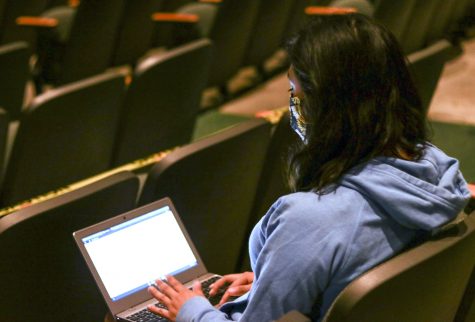 Not only are students dealing with the changes at college during covid, many still must work. Quintero explains that she works at 7:30 in the morning before coming to school. With in a week she does "7 school hours and 36 work hours." While she does feel sad for the changes, she still doesn't hate them.
"At points it's good," Quintero proceeds, "cause I can do classes through zoom." Coon and Garcia agree as "few things" have changed.