International students beam, glow at SCCC
International students have always been a part of Seward County Community College, especially in its athletics department. Only one team—baseball— doesn't have a player from a country other than the United States and its territories on it. More than 30 countries are represented amongst the student population.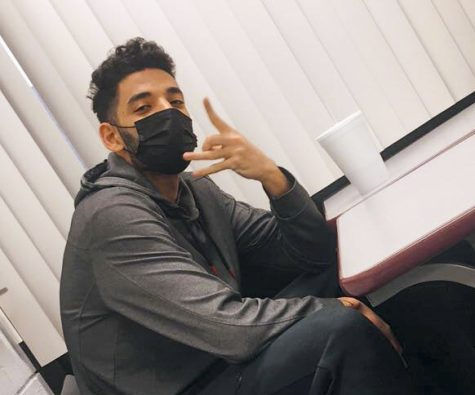 Athletes say they are attracted to the small, rural college because its teams are often nationally ranked and they can receive an education at the same time. 
Ahmed Ibrahim, sophomore basketball player, barely spoke English before he came from Alexandria, Egypt. He not only learned English but also improved his skills in academics, as well as basketball. The 7-foot-1 center says a lot of it has to do with the support that has been given by his coaches, teachers and teammates.
.The sudden death of his father last year had a great impact on his emotional health but his SCCC "family" rallied around him.. 
"I wanted to stay here and play basketball," Ibrahim says, despite having the opportunity to go home.
When the global  COVID-19 pandemic hit, many of the international students were unable to go home. It was a little harder for these international students to cross international borders. Many new international students ended up beginning classes this spring semester.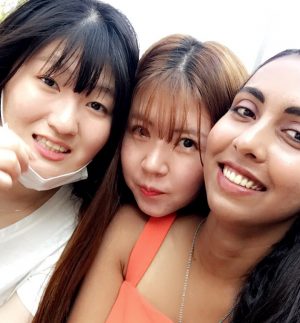 The college received a total of 47 international students in Fall 2019 as compared to 31 in the Fall 2020. The numbers did decrease a little bit because of COVID but that did not stop coaches and recruiters from approaching students worldwide. Dan Artamenko, SCCC athletic director, says that COVID just changed the way they deal with things. According to him, recruiting international students is easier than recruiting locals since it is mostly done online. 
Low cost tuition and great academics have always been a part of SCCC. Artamenko acknowledges that SCCC has one of the lowest tuition rates in the nation while providing scholarships to students.  
Examples of global diversity can be witnessed in the SCCC campus where one can see students from India, Korea, Egypt, the Bahamas, Nigeria, Brazil, France, Canada and America.