Paulina Reyes-Espinoza
Chihuahua, Mexico – Major: Pre-med
What's one TV show you want to be in? 
"Modern Family", because they always find something fun to do, they travel anywhere they want and they are just a really big family that overcomes a lot of struggles. 
What's the best pick-up line you know?
Have we met? Because you look exactly like my next girlfriend?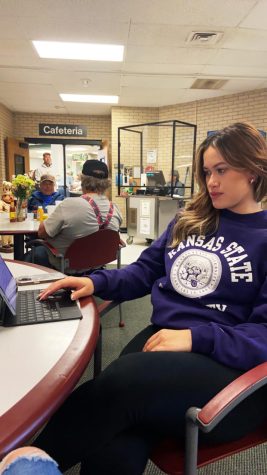 Which Hogwarts house do you belong in and why?
I honestly really like Slytherin, but it was just like a phase. I took a test though and it said Hufflepuff 
What's the dumbest injury you've ever had?
Out of all of them, I was drinking a Starbucks two days ago, and I was just walking and I somehow busted my lip on the straw. 
Do you believe in aliens?
Yes, because I think it's selfish to think we are the only live person in the universe.
Would you time travel to the past or future?
I would time travel to the past just so I can enjoy the ones in the future for the first time. 
Do you have any secret tattoos?
Yes, I have a rib tattoo that my mom never knew about and she still doesn't know and I've had it for 5 years. It's an airplane and I got it because I was really close to my grandma and she was the one that always encouraged me to travel and go outside of Mexico. 
What is your biggest pet peeve?
Teeth, I can't stand yellow teeth or like bad breath. 
What's a purchase you made that you immediately regretted?
I was trying to lose weight once, so I bought jeans that were smaller, but then I never wore them because I never actually lost the weight. 
If you had to eat a crayon, what color and why? 
Pink and glittery, so it comes out like a unicorn.