Men's Tennis smashes Hornets
The Seward County Men's Tennis team isn't wasting any time with starting their season off right. The No. 3 ranked team, who is now 5-0, has swept four out of five total matches.
On Monday, Feb. 19, SCCC defeated the NCAA Division II team, Emporia State University. Every SCCC men's doubles team took home first. Freshmen, Nick Roussett and Hugo Lobo, defeated two Hornet's in the No. 1 doubles match, while sophomore, Duro Opacic and freshman, Tim Lamare took first in the No. 2 spot. To finish off doubles play, sophomore, Ben Finet and freshmen, Carlo Izurieta finished first in No. 3 spot.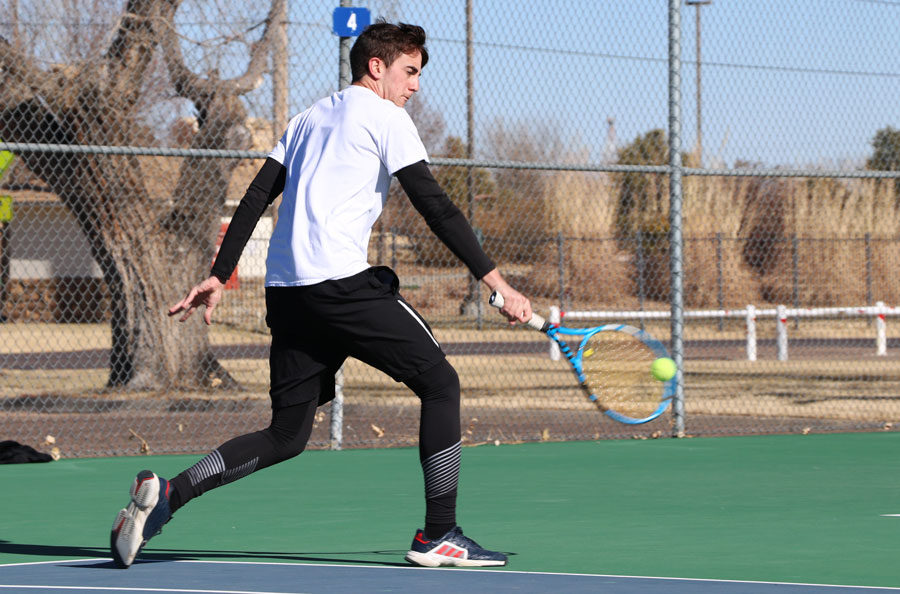 To kick off singles play, the Saints played with the same momentum and kept their winning streak alive. The Saints took first in all six of their spots: Roussett and Lobo both began singles play with wins in the No. 2 and No. 3 spot. Freshman, Franck Soulerot took the No. 6 spot, Lamare placed first in the No. 4 spot and  Izurieta finished first in the No. 5 spot.
To finish off singles play, Opacic took first in a close match against a Hornet in the No. 1 spot.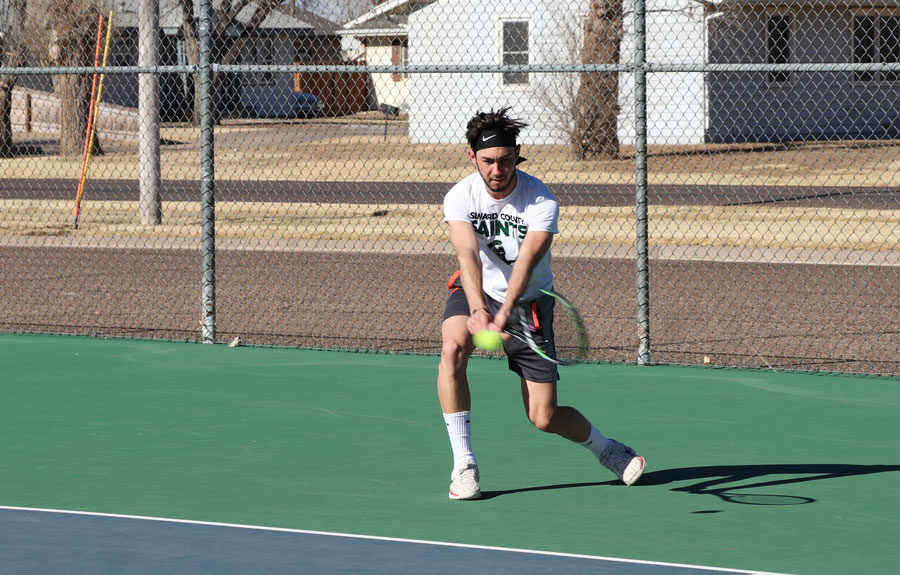 SCCC Men's Tennis will continue their season on Friday, Feb. 23 against Cameron University in Oklahoma City, Oklahoma starting at 2 p.m.