Crusader Logo gets a Makeover
The Crusader logo just got a makeover! The Crusader is a student run newspaper. Students produce all of the content and Crusader News wanted the logo to reflect that, so they asked the Seward County Community College graphic design classes for help.
Four students submitted original logo designs. Their designs were showcased and put up for SCCC students to vote. The end result was a fresh new logo that starts a new chapter for not only Crusader News, but the whole student body.

Involving the students in the voting process as well as the actual designing of the logo was important to the editor.
"We chose to have students vote because we're a student run paper and we want all students to contribute to the newspaper and to like what they see."Amberley Taylor, Satanta freshman, said.
Taylor felt that the logo needed to be spruced up to catch the attention of the student body.
"The previous design was really simple and [Crusader News] wanted something with more vibrant colors that would attract attention," Taylor added.
The idea of updating the logo was echoed by the previous editor and current member of the news staff.
"I honestly think it's awesome that the logo is being changed because it was pretty simple and boring. We've had many changes in the newspaper from going to online only and switching from night classes to day class. It fits right in." Angelica Alfaro, Liberal sophomore, said.
Crusader mastheads through the ages:
Crusader has had a lot of masthead changes throughout its almost 50 year span. Most have included a knight of some kind. Click on the gallery above to see some mastheads from the past.
About the Contributor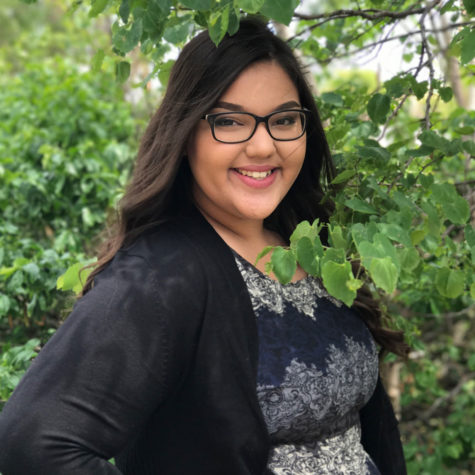 Alondra Trevizo, Club Reporter
Alondra Trevizo was born and raised in Liberal, Kansas. She is 18 years old. Her hobbies include; reading, writing, singing...