Lady Saints stay successful
The Lady Saints gracefully won against the Butler Community College Grizzlies on Friday, Sept. 19 in the Greenhouse, earning the Lady Saints their seventh-straight win and making them one game closer to winning the Jayhawk West title three years in a row.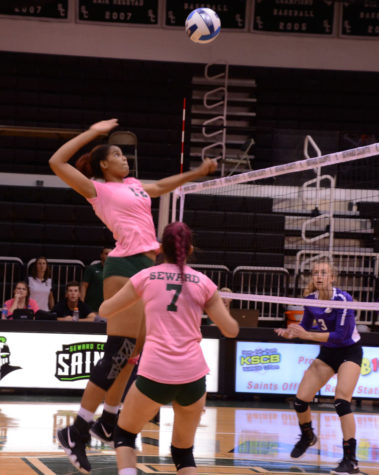 The first set was back to back between the two teams until sophomore right side, Giovanna Tapigliani put the Lady Saints up by 3 points 19-17.  The tension between the two teams continued, but sophomore setter, Esmadar Tavares and freshman middle, Dorianne Lebron blocked a spiked, winning the first set 25-21.
Leading into the second set, Lebron spiked the ball, earning the Lady Saints in the lead. Both teams continued to fight.
Sophomore middle, Luz Sierra and Tapigliani block a Grizzly hit and led the Lady Saints to a sweep by the second half of the game, winning us the second set with a score of 25-16.
Coming into the third set with two sets in the bag, the Lady Saints' energy was stronger than ever. Starting off with sophomore libero, Nathiellen Machado digging the ball up from a spike to set up the ball and give Seward another point.
Then, freshman outside, Djuly Schmorantz saves the ball by using her foot to bring the ball back to a spike, giving us a 7-4 lead.  
Another block from Dorianne Lebron lead Seward to a 13-9 lead in the final set. The Lady Saints continued to dominate, winning the third set 25-14.
"I feel that our energy was way better tonight, then what it was for the past games. We haven't been playing so well and our energy as a team was good, but we still have to improve for regionals and get better because we are going to face a lot of good teams in regionals," Tapigliani said.
Not only was the energy of the team good, but the Saints fans also had an energy that helps the girls play their game to their best ability
"We love playing here in our home because of the crowd and we just have more fun," Schmorantz said.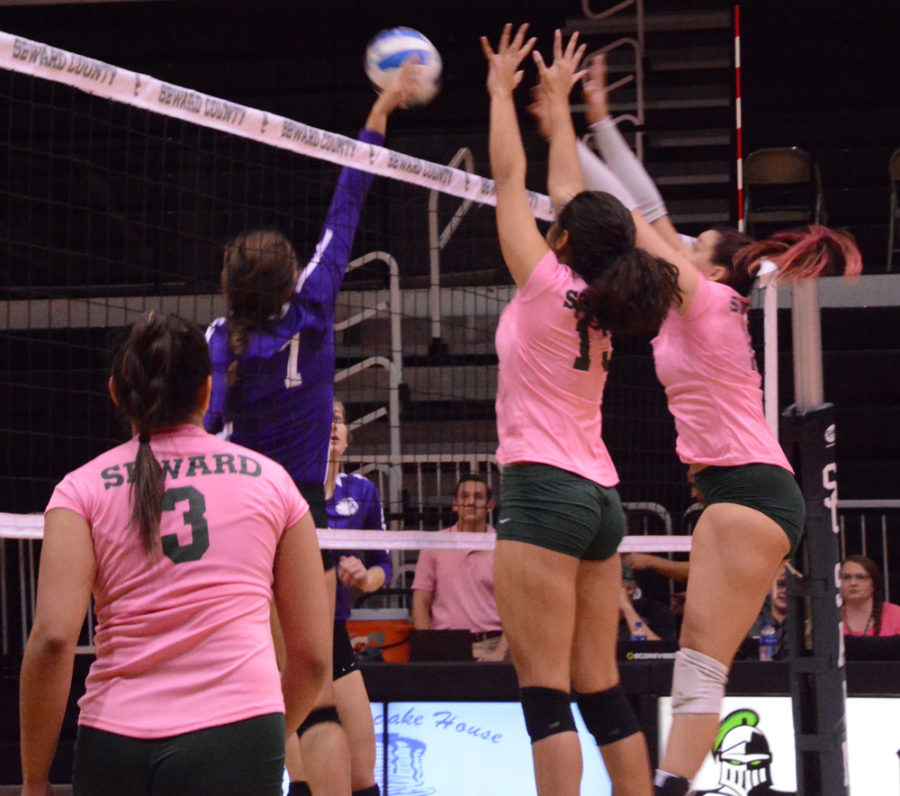 The Lady Saints will play their final home game on Sophomore Night (Oct. 22) in the Greenhouse for a match up against the Independence Community College Lady Pirates at 6:30 p.m.
"For right now, we are going to take it one game at a time. We are focusing on our next game and we will go from there," Assistant Volleyball Coach, Parker Thompson said about the upcoming events of the season.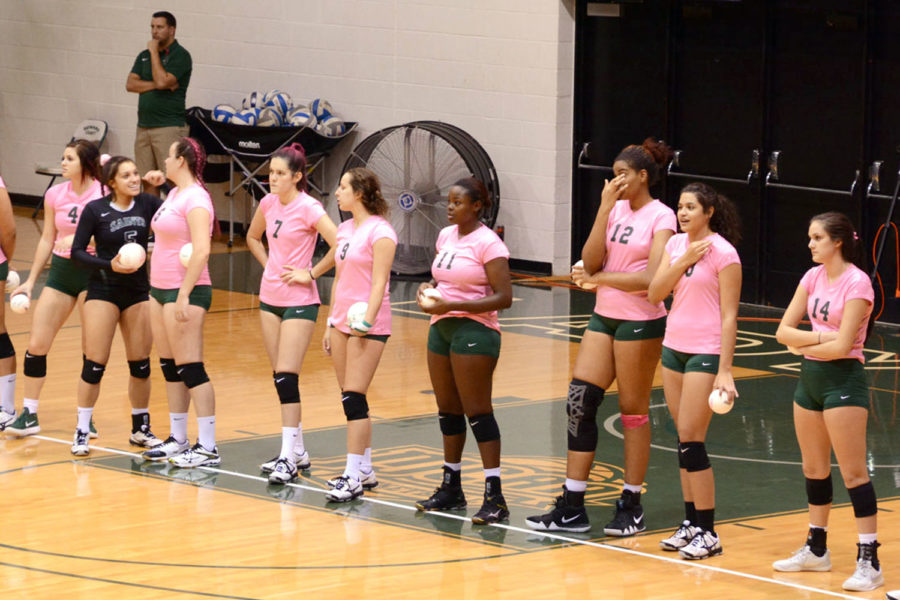 About the Contributors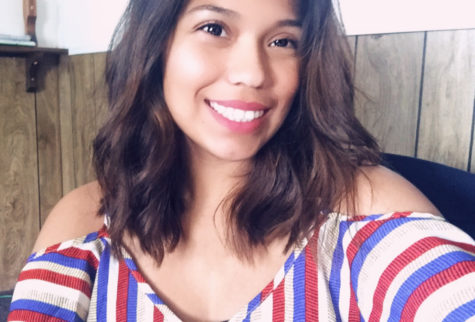 Alondra Botello, Reporter (Fall Semester)
Alondra Botello was born in Houston, Texas and moved to Kansas when she was 10. She has traveled to California and Las Vegas....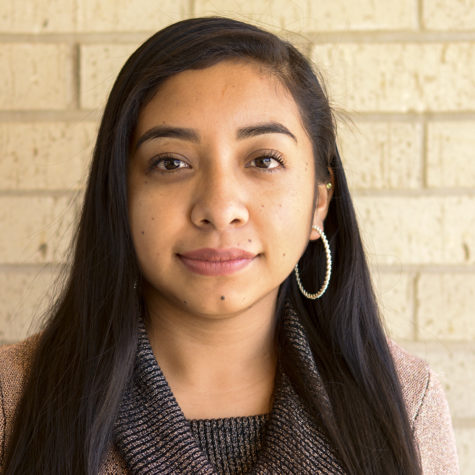 Rubi Gallegos, Photo Editor
Margarita "Rubi" Gallegos is a freshman majoring in Digital Photography. She was born in Tierra Blanca, Guanajuato, Mexico...