Shutdown won't immediately impact SCCC students
It's day 26 of the government shutdown and the longest in the history of the United States. Government workers are not being paid and many offices are closed while congress and President Donald Trump battle over funding issues.
How does this shutdown affect Seward County Community College students? Does it affect pell grants, FAFSA, student loans and other government programs students use?
The short answer is that it doesn't. The long answer … well, it's complicated.
Ken Trzaska, president of the college, explained that FAFSA is not affected by the shutdown.
"Only nine out of the 15 federal departments are being affected by the shutdown," Trzaska said. "The department of education is not one of the ones affected."
So the good news is that there's no immediate impact; but if the shutdown continues. It could have a trickle down effect on the average person. With over 420,000 federal employees working without pay and another 380,000 employees required to stay home, or furloughed, many fear it will eventually affect businesses that are not federally funded. Many won't be able to pay rent or purchase food.
For some students, the government provides aid in areas such as food and necessities through the Supplemental Nutrition Assistance Program, better known as SNAP or food stamps. This fund is projected to run out at the end of February. What if this happens?
The first of the year is also a time known as "tax season." If the shutdown persists, what will happen with that? What about the food and Drug Administration (FDA) inspecting food?
There are so many questions floating around that Crusader pulled together information that might help SCCC students:
Q: Will FAFSA be affected?
Anyone receiving and or applying for Federal Student Aid (FAFSA), Pell grants and loans will be disbursed as usual. Donna Fisher, director of financial aid at SCCC, assures that everything will continue on as normal.
"
"There are no significant issues with FAFSA and there are no delays in the disbursing process. Amounts will still be the same as previously projected…  "
— Donna Fisher
"There are no significant issues with FAFSA and there are no delays in the disbursing process. Amounts will still be the same as previously projected, the shutdown isn't affecting us and students should continue to file their FAFSA as normal. If any student needs assistance we will gladly help in any way," Fisher said.
Q: Will I still receive my food stamps, WIC, or child nutritional programs?
For students who receive food stamps and or WIC, government funds are available through February. Child nutrition assistance programs are funded through March.
If the government is still at a standstill, Celeste Donovan, vice president of student services, encouraged students to use the community food pantries. SCCC clubs help and donate to these community projects.
"We better serve our community by doing food drives and helping local community pantries. If a student is in need, we direct them toward a pantry in town that will help them," Donovan said. "There are also emergency funds set aside for students who need them."
If you need assistance or need to know where to go, stop by Donovan's office at A114 or  the dean of students, Annette Hackbarth-Onson, at A150. You can even talk to your advisor.
"If any student has questions or concerns please contact me or Annette Hackbarth," Donovan said.
Q: Will I receive my Tax Refund?
No worries! You will receive your tax refund. The white house issued a statement saying that tax refunds will go out despite the shutdown.
Note: This means that you STILL have to do your taxes and file it, otherwise you won't be able to get your refund or fill out your FAFSA.
Q: Is the FDA still open?
About 41 percent of  FDA employees are off the job but the agency will continue to address food and poison outbreaks but response time will be much slower. They advise caution around food.
For more in-depth information, try this article from CNN. It gives a breakdown of everything you need to know. 
Although it is not certain when the government will reopen, students should not worry about receiving their pell grants and loans. Things will mostly stay the same for you.
"Students should focus on having a great semester and a great year" Trzaska said.
About the Contributor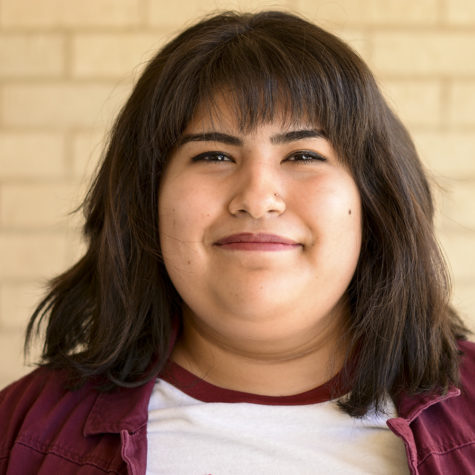 Michelle Mattich, Managing Editor
Michelle Mattich was born in El Paso, Texas She enjoys writing, and listening to music. She also enjoys reading a good book...