SCCC welcomes its 12th president
Greg Gunderson has become Seward County Community College's 12th president after a six-month absence in that position. The new president officially arrived on campus Dec. 1. Gunderson was previously at Parks University, a four-year institution near the Kansas City area. He served as the president for Park for five years and then President-Emeritus as their college transitioned to their next president. 
View this post on Instagram
One of Gunderson's major areas of focus during his presidency will be student success. He believes that institutions like SCCC are built on an upside-down pyramid with a major focus on students and sees himself at the bottom. Gunderson's goal is to engage the student body through attending events and classes to build a strong rapport.
"Students are the most important thing," Gunderson reinforced. "My first area of focus is on student safety, student success and seeing to it that we meet the needs of the people we serve.
"Higher education doesn't transform your lives, you transform your lives, you use the tools we create, so my attitude is I need to find out what it is you need from us, so you can harness all of your abilities," said Gunderson.
The importance of the college experience is not lost on Gunderson. He understands how formative one's college experience can shape their future career. Gunderson credits joining student government during his college time as what led him to his current profession. Starting off as an accounting major turned into him becoming student government treasurer. This club position challenged him and taught him about politics and people — it went beyond numbers in the classroom and gave him the skills to be successful. 
"I wouldn't be sitting here today if I hadn't had that experience," said Gunderson. 
On his very first day of work — filled with introductions, meetings and learning how SCCC functions — Gunderson opened his schedule up for Crusader staff. Below are further questions to get to know SCCC's new president.
UpClose with Greg Gunderson, new SCCC president
Mauricio Gonzalez also contributed to this story. The answers have been edited and condensed.
About the Contributors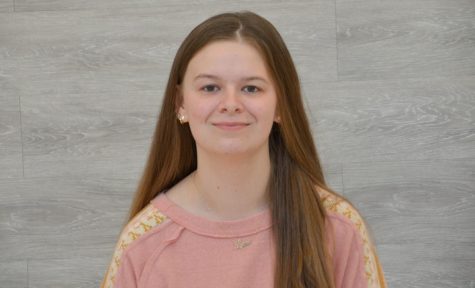 Laura Gillespie, Reporter
Laura "Gracie" Gillespie is a 19-year-old sophomore majoring in biology. She was born and raised in Stevens County in...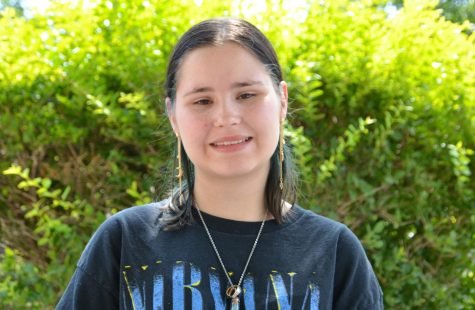 Brianna Rich, Photo Editor
Brianna Rich is a 20-year-old sophomore majoring in journalism. Rich is very excited about starting a new semester and can...