SCCC is melting pot of languages
English isn't the only language spoken in the hallways of Seward County Community College. An informal survey of students found there are around 40 other languages represented on campus.
Some of the languages spoken among students are Spanish, Portuguese, Japanese, Taiwanese, French, Afrikaans, Polish, Czech, Arabic, Swahili, Dinka, Pidgin, Haitian Creole, Hawaiian, Somali and Greek.
Many students who come from other countries speak a native language other than English. These students share the language and culture at the college as representatives of their country. SCCC has 52 international students from all the world.
However, there are also many students who were born in the United States and learned both a native language spoken at home by parents/grandparents AND English while growing up.
"It was not hard to learn English, because I learned when I was a kid. It gets easier to understand some other languages, since I already know two languages." freshmen Valeria Corrales said.
Crusader asked a few students to say the phrase, "I am a student," and share their languages. In Spanish "I am a student" is "Yo soy un/una estudiante."
Japanese is a completely different language from English. For example, students from Japan use Kanji, Hiragana and Katakana instead of an alphabet. Pronunciation is the most difficult part for Japanese speakers in learning English.
"It has been challenging for me to speak English," sophomore Shiba Sachi said.
When Japanese people speak Japanese they don't use the mouth much, Sachi explained. So elderly Japanese people do not have as many wrinkles as elderly English speakers.
I am a student" in Japanese is 私は生徒です。It is pronounced "watashi wa seito desu."
Freshman Eileen Beisel strove to speak fluent English within two months of being in America.
"I was born in Germany, but I moved to Canada when I was 2 years old. I went back to Germany when I was 4 years old and started to speak English when I was 6 years old. It was hard to understand everything but I moved to Kansas when I was seventeen" the human behavior major said.
Ich bin eine studentin is "I am a student" in German.
"Dutch is located in Europe, so it is not hard to speak English because Europe is surrounded by the English culture," Joeri Put, welding tech, said.
Ik ben een student is "I am a student" in Dutch. Put also speaks Russian and French.
"I think Russian is the most difficult language for me, because they use another alphabet and it has complicated grammar. I know English since I watched so much TV when I was a kid."
Angelica Alfaro and Brynn Grieshaber also contributed to this story.
About the Contributors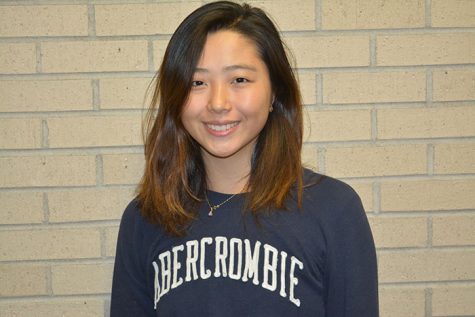 Lisa Suzuki, Reporter
Lisa Suzuki was born in Tokyo, Japan. She graduated from Fujimigaoka High School in Japan and after that, she came Liberal...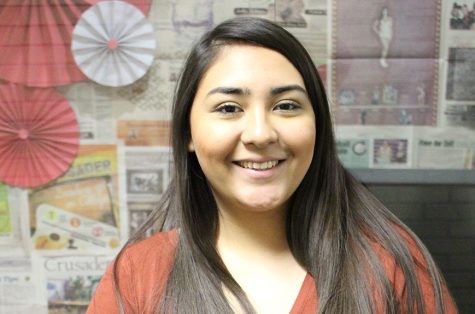 Angelica Alfaro, Editor
Angelica Alfaro's niece and nephew are her favorite human beings ever. Fall is her favorite season because she gets to...