Surviving a long distance relationship is hard work
Hang on for a minute...we're trying to find some more stories you might like.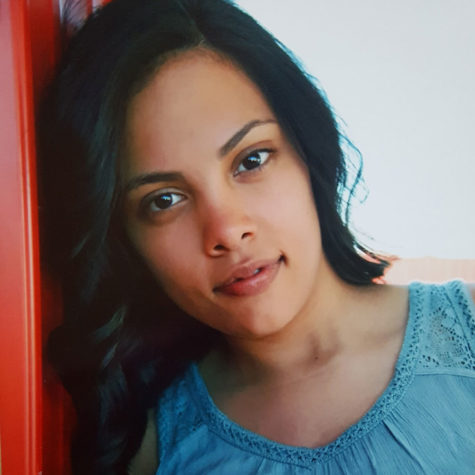 More stories from Andrea Sanchez
Long distance relationships may be difficult but, the effort put into the relationship can definitely worth it if you feel that person is the one. My boyfriend Mitchell and I have been together a little over two years.
While most young people will break up the relationship, because they think there's no way a long distance relationship can end well, others decide that it's worth a try.
Mitchell and I decided to stay together. We dated one year in high school, and now we are both sophomores in college. While I attend school at Seward County Community College, he attends school six hours away at the University of Kansas.
We've had our ups and downs like every other relationship between two mortals. Many people ask how we stay in a relationship or if I ever worry about the bad influences at such a big school. The truth is that it's not easy but, trust is a really big component in a long distance relationship. Without it, chances are it won't last.
Dane Mechali, sophomore from South Africa, had to end his two and a half year relationship when he decided to come to Seward County Community College.
"It was a hectic time, I was traveling a lot, making arrangements to come to SCCC and things started to get rough between us. We broke up before the end of high school" Mechali said.  
Not all long distance relationships have unhappy endings, with love anything is possible. Commitment and trust are the key to a long distance relationship and some of our fellow students can attest to that.
"
Being in a long distance relationship makes you value that person more"
— Victoria Rios
"Being in a long distance relationship makes you value that person more," sophomore Victoria Rios said.  
It is important to make time to be in contact with your significant other. Rios stated that she and her boyfriend Richard, who is attending Kansas State University, like to video chat every night.
"Sometimes we have study dates on FaceTime, he helps me with my homework and I help him with his, we also watch TV or movies together" Rios said.
Long distance might be hard sometimes, if you really love that person, you should fight and never give up. Ben Finet, sophomore from France, is a true representation of that. Finet and his girlfriend Nina, who lives in France, have been dating for almost two years, and the majority of that time they have spent apart from one another.
Finet mentioned that he and Nina decided to give long distance a try because he knew that their relationship was going well and they both had strong feelings for each other.
"Long distance is not easy, there's a seven hour time difference. I'm either in class or practice and so is she, so we don't get much time to talk," Finet said.
Finet stated that through the arguments and fights, love is what keeps them together: "Every time I go back to France, it's like I was never away. Our relationship is still the same."
Finet's advice to those in a long distance relationship is to give everything in your relationship, even if sometimes it gets hard and believe in the relationship.
If you're in a long distance relationship, hang in there if you think it's worth it. Trust, love and fight for them. Remember to make time for your relationship, trust in your significant other and stay mindful of why you're in that relationship.