SCCC presents You're a Good Man Charlie Brown
"You're a Good Man Charlie Brown" is coming to Seward County Community College. The drama and music department will be presenting the spring musical which is based on the comic strips "Peanuts" by Charles M. Schulz.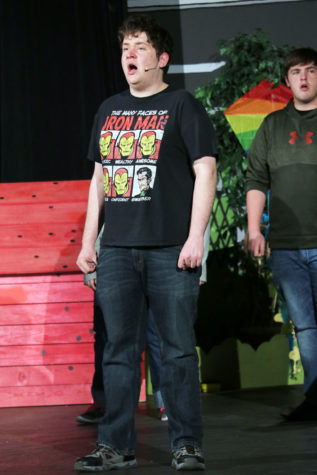 The 1967 musical comedy is an average day in the life of Charlie Brown. Matthew Schmitt will play the role of Charlie Brown. The cast includes Biviana Rodriguez as Lucy Van Pelt, Jose Alex Alvarado as Snoopy, Andy Dinh as Linus Van Pelt, Rebecca Frydendall as Sally and David Adams as Schroeder.
Along with the cast, the chorus members are Brittany Brooks, Arron Hardin, Keli Kent, Miles Lane and Rosa Strydom. Brooks mentions that she is very excited for the musical: "Memorizing everything was a challenge for me, but I know the musical will run smoothly with everyone's performances."
Theatre instructor Michele Van Hessen is the stage director of the musical. Dr. Magda Y. Silva is the musical director along with Darin D. Workman who is the musical conductor.
The performances will take place at the SCCC Showcase Theater on April 13 and 14 at 7p.m. and April 15 at 3p.m.   
Tickets are now available. For adults tickets will be $8 and for teens and seniors tickets will be $6. Children 10 and under get in free along with SCCC students who present their student ID. Call 620-417-1451 to reserve a ticket or stop by the humanities office.
Click on images for full photo gallery.