"Novio Boy" comes to Showcase Theater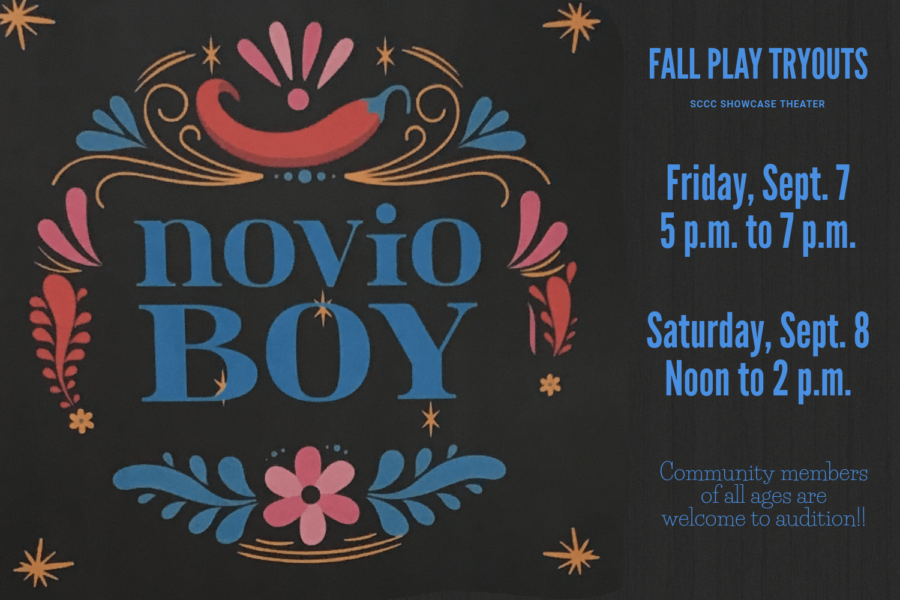 Amberley Taylor, Co-Editor
August 29, 2018
Seward County Community College is preparing for auditions for the 2018 Fall play, "Novio Boy," written by Gary Soto.
The play was chosen by SCCC Communications and Theatre Instructor, Michele Van Hessen. Van Hessen wanted to involve the bilingual aspect of the Liberal community into the play, but also wanted something everyone of all races could relate to. She called up a close friend of hers to help her find a play that was "funny, cute, and that our students would identify with." She was informed about Mexican-American novelist and playwright, Gary Soto.
So, without knowing much about him, Van Hessen gave him a call.
"He told me he had the perfect play and he sent me six copies immediately. As soon as I read it, I called him and said 'You're right. This is our play.'' Van Hessen said.
Not only did she choose the play because it was bilingual, she also chose it because it is a very relatable topic for everyone.
"I thought it was very healing and has a universal theme because it's a boy's first date. It's a little bit of an older woman going out with a younger boy. We've all been there on our first dates; we all remember that time," Van Hessen said.
Van Hessen also mentioned that the whole community and the boy's family also get involved in the date.
"We've all been there, where everyone sticks their nose into us trying to get through the first date," she giggled.
The two leads in the play are Mexican-American, as well as members of the family. The play will be a combination of both English and Spanish, making it enjoyable for all languages.
"The play offers a universal theme of friendship and love. There's some pride, some laughter, some romance. I chose it because I thought it would life the spirits of our Hispanic community and bring back the fact that we're all one," Van Hessen said.
Van Hessen encourages community members and students of all ages and nationalities to embrace their bicultural heritages and try out for the play.
Play tryouts for "Novio Boy"  will take place in the SCCC Showcase Theater on Friday, September 7 from 5 p.m. to 7 p.m. and Saturday, September 8 from noon to 2 p.m.