Social Media starts new way to shop
Shop at the tap of your fingers
Thanksgiving is around the corner and so are the annual Black Friday sales. Every year seems to play out the same: a store announces their doorbuster deals and staying up until 4 a.m just to get that TV is the only thing on your mind.
Waiting in line, hoping you're the first one or fighting someone over the thing you wanted is just a hassle. This year, there is a new option available to everyone that will make Christmas shopping just a bit easier.
Social shopping has made its way into the global market and it is something to look into. Social media platforms such as Instagram, Pinterest, and Snapchat have made it easier for anyone to buy what they see on their screens.
Do you ever scroll through Instagram and see a cute outfit and you just have to have it? Well now, all you have to do is tap onto the picture and there is a link that will take you directly to the buyer's website, where you can order it from wherever you are!
It's easy to make a collection board where anything you want can be saved too, so when you're ready to check out it's only a tap away. There are even special discounts when you use this method. Take that plus the Black Friday deals and save more money in your bank account.
Pinterest is the ultimate app to shop for just about anything! Gifts, furniture, electronics, art, and even books are available. There is something for everyone and Pinterest made it easier to access all those things on your board.
Click on that cute pair of shoes you have been saving forever. The app will lead you into the website where you can buy directly from the manufacturer.  It's so easy you didn't even have to leave the house or put pants on!
Snapchat has introduced its very first shopping channel available to the public. You can subscribe to the channel SHOP & COP, where top brands are sold at low prices. The deals kick off on Black Friday where everyone can shop for amazing deals.
These game-changing opportunities offer an alternative to traditional holiday shopping. No lines, no crazy shoppers, no people. Just you, your device and all your favorite items ready to be purchased at the tap of your fingertips.
About the Contributor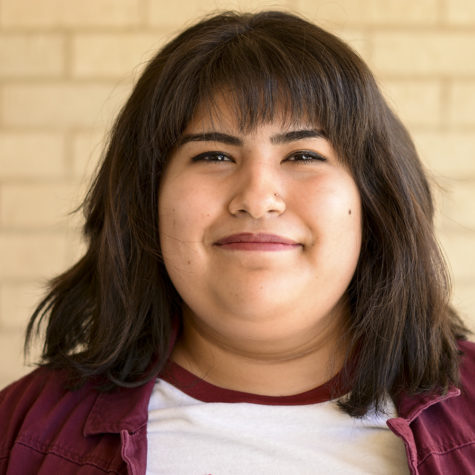 Michelle Mattich, Managing Editor
Michelle Mattich was born in El Paso, Texas She enjoys writing, and listening to music. She also enjoys reading a good book...