Have you thought about transferring?
Hang on for a minute...we're trying to find some more stories you might like.
When it comes to choosing a school, it's all about research.
"That is the first thing I ask students who come to me. What are your top three schools? Do you know the requirements of getting into that particular school?"Janeth Vazquez, transfer coordinator at SCCC said.
Vasquez held an informational session about transferring to a four year university on Nov. 28. 
After knowing what schools you are looking at, it's important to do the requirements. Such as:
Apply to schools of choice

Request transcripts of al coursework from SCCC

Meet with your academic and financial aid advisor

Fill out the FAFSA
Transcripts can be requested at the registrar's office with a $5 per transcript. This is sent to the colleges so they can see what classes you have completed. Meeting with an academic and financial aid advisor will ensure an easy passage onto a university and knowing what classes transfer and which ones don't will help shape what your schedule will look like once you know what classes are necessary for your degree.
Meeting with a financial aid advisor will help in deciding which are your better options when it comes to paying for school. That's also why FAFSA is important. No school will accept anyone who hasn't filled out and turned in their FAFSA.
"Another important thing students need to look into is scholarships. Those are the best way to get free money for college, there are so many scholarships out there for just about everything. There is no reason why people shouldn't be applying," Vazquez said.
Some of the best sites to look for scholarships are:
Although these websites are helpful to look for scholarships, it is important to look for local scholarships available. When thinking about transferring it is never too late.
"I tell people that when they get to Seward they shouldn't stop there they need to start thinking about transferring, it's never too early," Vasquez said.
Vazquez will hold another informational session on Jan. 16, 2019.

Hang on for a minute...we're trying to find some more stories you might like.
About the Writer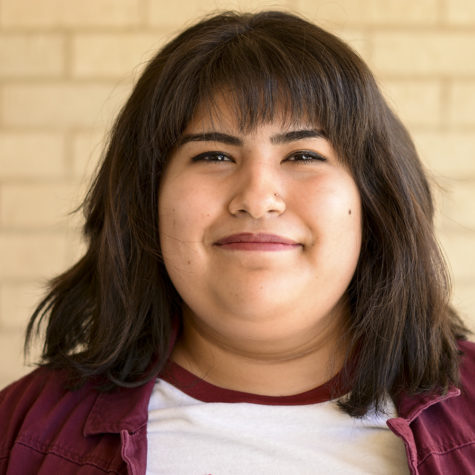 Michelle Mattich, Managing Editor
Michelle Mattich was born in El Paso, Texas She enjoys writing, and listening to music. She also enjoys reading a good book and watching Netflix. Michelle...